course
Tips and Techniques
Enhance your case interviews skills by watching our 10 illustrative full-case videos with empirical tips and tricks!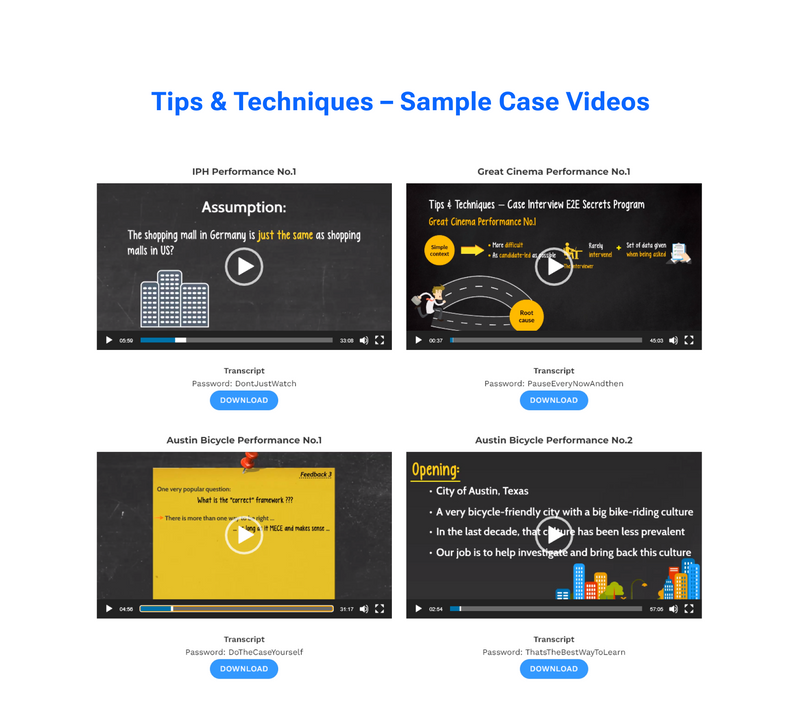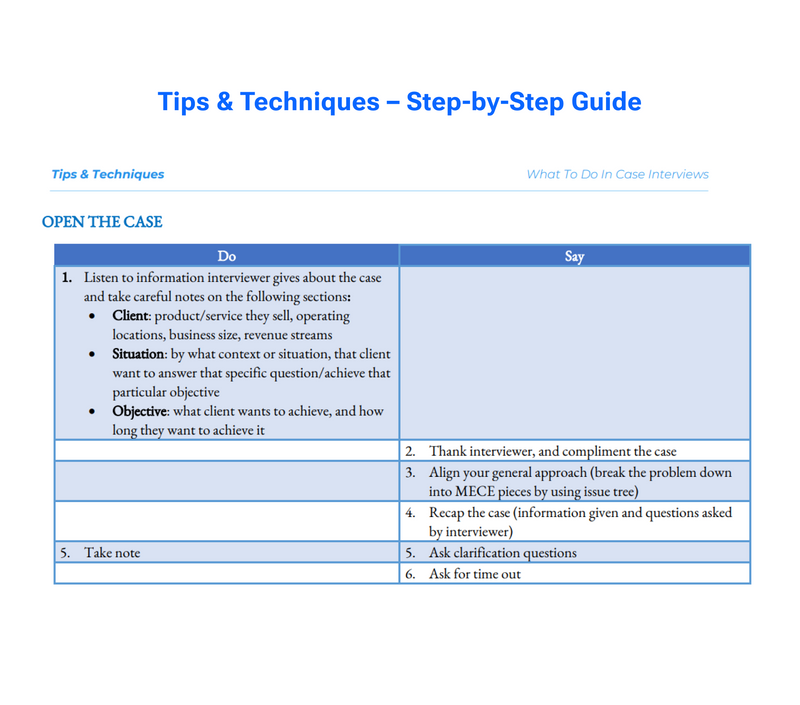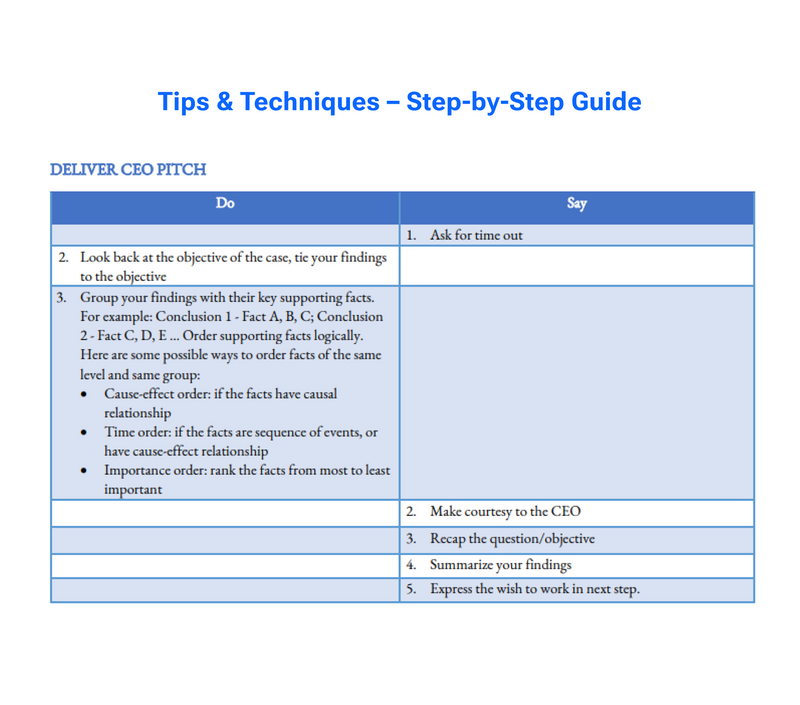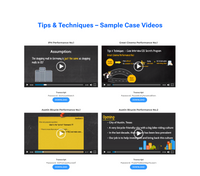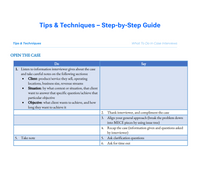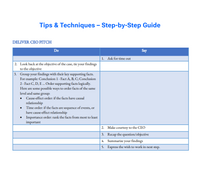 Bundles containing this course
Product Description
This practice package has been developed to train candidates in the presentation aspect of case interviews. The Tips and Techniques package contains the following:
10 case interview simulation videos covering 6 cases
100+ feedback and best practices
Full printable transcripts and graphic illustration of case breakdown
Usage Guidelines
Tips and Tricks Case Interview videos synthesize all the skills required in case interviews as they resemble real case interview contexts with varying levels of difficulty. It is recommended to watch these videos in parallel with the intuition and math package.
Do NOT just watch like a passive viewer. Take the front seat, pause the video and solve the problem presented at hand yourself, then compare your answers with our samples.
Pay close attention to the candidate's process as well as the interviewer's feedback throughout the cases to learn the best practices for solving a case and avoiding common mistakes.
Frequently Asked Questions