WHO WE ARE
We Are Former McKinsey Consultants Who Understand The Management Consulting Industry Inside Out
WHO WE ARE HERE
Because We Really Believe We Can Make A Difference
We are a team of people who understands the need for an ultimate set of comprehensive consulting prep materials – a team of passionate consultants-to-entrepreneurs who are committed to providing you with the best study materials and the best chance to succeed in the world of consulting.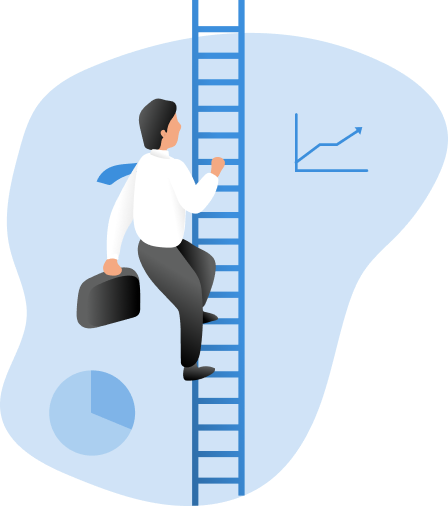 "We faced the same struggles you are facing right now when we first tried to get into consulting. After making it into McKinsey, however, we looked back and found that it was not quite the uphill battle we thought we were fighting. The main challenges lies not in the content, but rather the study approach and the lack of truly good prep materials. We struggled severely because we did not know how and where to start, not because we lack knowledge or intelligence."
Though various websites and blogs are doing quite a good job of providing candidates with many useful materials, there are always so much more to learn. Most importantly, however, we are here to help you systematically break the learning process down to a set of clear, comprehensible, and manageable directions, and to guide you through every step of the way.
Structure
You have probably been told a million times the importance of being structured in case interviews. True to form, structure is the leading evaluation metric in almost every management consulting firm's recruitment process. So why in the world are the prep materials for consulting so unstructured?
At MCP, we've developed a well-structured, comprehensible set of materialsthat shows you exactly where to go. At any bullet point, any paragraph, any page on our website or materials, you would know exactly where you are and what you have achieved in your learning process.
One-stop Shop
Despite offering a great volume and depth of information, no websites have truly managed to offer a comprehensive, end-to-end study regimen. Consequently, candidates have to constantly switch from site to site, unsure if they are missing out on some invaluable key content.
At MCP, you will finally have everything you need at the tips of your fingers. We have devoted thousands of hours to developing and curating content, so that we can bring to you an archive of all you need to ace the consulting recruitment process.
All by ex-McKinsey consultants
Unfortunately, it's not an uncommon occurrence for some online sources to provide misleading, obsolete, or even flat-out inaccurate information. In some cases, it turned out that the authors did not even possess any experience with consulting at all.
Here at MCP, all materials are developed by former McKinsey consultants – all consulting veterans with intimate knowledge of the recruitment process.