To tailor a consulting resume, replace generic job descriptions with highly-specific achievements, backed up by facts and results. The language must be professional, concise and consistent. The visual format of consulting resumes are also conservative, following the text-dense black-and-white format. Consulting resumes should also be reviewed and improved many times before submission.
Tailoring a consulting resume is hard work, so join our Discord community now and get personal feedback on your resume from ex-MBB consultants and other MBB applicants like you!
Understanding the values that they – the firms – cherish is the very first key to win this round. Typically, a consulting firm looks for three attributes in a cadidate:
Leadership
Achieving mindset
Problem-solving ability
This skill sets are shown and evaluated via three perspectives:
Content: display leadership, achieving mindset, and problem-solving ability; focus on results, not job descriptions; use numbers to back up claims.
Language: professional, structured, consistent, specific and to-the-point
Visual: black-and-white, with no colorful or vibrant designs. Small fonts (10-12 points), appropriate margins and spacings to make reading easier.
Due to the very limited space, candidates must utilize every heading, every bullet, every word to show off your consulting traits, proving that you are the match. And there is a "right" way to do this. Follow me and I'll show you.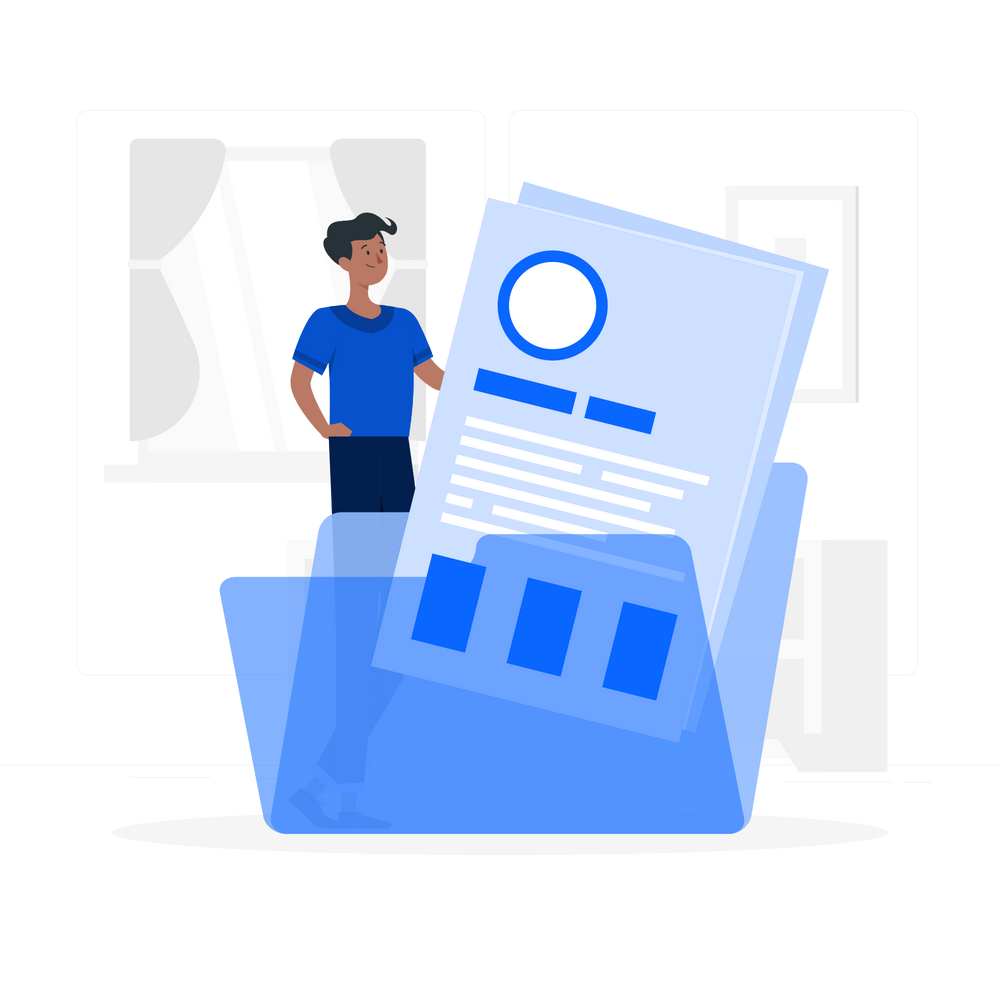 A flawless resume brings an extraordinary first impression to the judge – the screener. In this part, I'll show you all the fundamental elements constructing a successful one, based on the three aforementioned perspectives: Content, Language, and Visual.
About CONTENT – How to write perfect bullet points?
Every winning resume has the same secret – they use the ultimate formula for greatest bullet points: Action – Explanation – Result.
ACTION: Use strong and straight-forward verbs to describe what you did with the work. Notice to use the correct tense (present or past) depending on the timeline of work.
EXPLANATION: Flexibly apply those content-weighting factors above, agily show off your consulting traits as specific as possible.
RESULT: Use qualitative description or quantitative outcome to specify the nice and realistic work result, creating that "consulting feel".
Here is an example:
(A) ACTION: I went grocery shopping

(B) EXPLANATION: at the most crowded market

(C) RESULT: ensuring adequate food supply for the whole family for the next 7 days

Or "Managed consulting engagement (ACTION) with P&L responsibilities (EXPLANATION) generating $700K in 2012, exceeded profitability goal by 8% (RESULT)
So now you know how to write. Once you master this, you can flexibly play with these underlying principles without strictly following the structure above. For example, with this description, I merge the ACTION and EXPLANATION together, then quantify the result.
"Conducted market research, identified addressable markets, developed market segmentation and recommended entry strategies (ACTION & EXPLANATION), resulting in a 97% increase in potential revenues and a 125% increase in valuation (RESULT)."
That's how a nicely structured bullet point is written. However, the true art lies in how you understand the spirit. All of these information, besides fully displayed your abilities and skills, they all follow one fashion called the "consulting style": every inch, every word, every bullet screams "consulting", even right from the get-go:
RESULT-ORIENTED: your work outcome is more important than how much effort you input to work.
Example 1
Bad: " I went shopping."
Good: "I went grocery shopping and ensured my whole family will have enough food for the next week."
Example 2
Bad: "I am good at flipping burgers."
Good: "Set the new speed record on flipping burgers, surpassing the previous record by 50%"
Example 3
Bad: "Learned a new language"
Good: "Learned a new language and cut communication time with native front-line customer in half"
SPECIFIC: Adding quantitative components, using qualitative description.
Example 1
Bad: "I finished strong."
Good: "I ranked #3/90 pilots in the competition."
Example 2
Bad: "Lead volunteer team"
Good: "Lead a volunteer team of 5 to provide consulting services to a nonprofit which ultimately led to a 20% increase in fundraising"
IMPLICIT: About your personal achievements, use objective information like concrete facts and data.
Example
Bad: "I had excellent negotiation skills"
Good: "I was in charge of negotiating the biggest deal in company history, resulting in an XX% revenue increase…
CONSISTENCY: maintain the performance from top to bottom: perfect length, perfect rhythm, specific results, sharp writing. The screener can lay his eye anywhere on your writing, therefore make sure everything is on point.
A balance between qualitative and quantitative. Be flexible to involve these two measurements in your bullets. It might be easier to clearly quantify your work (for example "reduce overhead by 20%"), however, qualitative description, i.e. "migrate client's finance operations", also can do a lot.
FIRST PLACE IS TO IMPRESS: It's the golden place to show off your best achievements. Grades like "800/800 GRE" or "top 10%" are those accomplishments that will definitely catch the screener's eyes. Also, this first bullet in Professional Experience must be your most recent jobs.
IDEAL LENGTH: each bullet should be between 1,5-to-2-line long. And an average of 2 to 3 bullets for each section is well enough. Don't make it too long as the focus of the screener will definitely be dragged to somewhere else.
About LANGUAGE – What is the right tone?
I might have mentioned it before, but it's worth reminding times and times again: SPECIFIC, STRUCTURED, and TO-THE-POINT. Screeners do not know anything about you, the only way for screeners to notice you among thousands of candidates is through this piece of writing. Therefore, be as specific as possible of your efforts and your impacts to the applied position.
Bring that CONSULTING FEEL. Using consulting wordings and terminology to make it sound big and professional.
NO VERBAL LANGUAGE. This is a professional document, so avoid any use of verbal expressions or wordings. Also, don't overuse consulting jargons recklessly. Find out the right consulting terms list in the Resume Toolkit Program.
About VISUAL – How should your resume look?
COLD and PROFESSIONAL: Follow the standard format: one page, black and white, traditional font size, ordinary spacing.
FLAWLESS: No mistake is allowed. Take a step back to review your resume from top to bottom, you might notice some odd elements should there be an.
EASY TO READ AND SKIM: Use subtle font types and styles to differentiate between sections, page margin adjusting is also an alternative. Make sure only use 1 font only, and the range of size change is +/-1 around 10 only consistent throughout the resume.
1 PAGE – 600 WORDS: Make sure everything fits in 1 page only. For this limited space, a rough 600 words (+/-100) with font size 10 is adequate to describe you.
Want to get personal feedback on your resume? Want to learn from your peers' experiences?
Come join the discussion and be part of our Discord community!