Management consultants help solve business problems, using their own expertise in problem-solving, combined with an extensive support network of industry, function and local experts, as well as other specialists. The daily work of consultants in a project includes gathering data and insights, running analyses, making presentations and pitching solutions.
Consultants provide analysis, insights, and recommendations for clients using their own expertise in relevant fields and in problem-solving. They are troubleshooters who work on specific, clearly defined problems – unlike advisors who have long-term relationships with their clients. Different kinds consultants offer service in all areas, most famous being management consultants.
More specifically, in this article, we'll explore the work of the management consultants at top consulting firms, such as McKinsey, BCG, Bain or the Big Four consulting practices.
So what does it really mean to "solve business problems"? How can YOU, a new college grad come to tell a C-Level with 20 years of industry experience what to do?
Turns out, the technical expertise doesn't come from you, but rather the massive back-end network behind you.
Think of management consultants especially entry-level ones as "content ambassadors".
We act as "the bridge" between a complicated client context with various needs, conditions, and attributes and a massive back-end network of knowledge and experts.
This sounds simple but it's not. There is a lot of slicing and shoveling involved.
McKinsey has a massive network of experts behind them, so why don't the experts solve the problems for the clients themselves? Why do they need consultants?
It turns out you need more than just knowledge and expertise to solve problems. The process may involve interpersonal skills and analytical ability. Besides, the clients don't have enough time to communicate with the experts about their problems, sometimes they don't even know they have a problem! Hence, that's when the consultants come in handy.
Sounds simple right? But it is definitely not!
So what exactly do we do as "CONTENT AMBASSADORS"? And for this, I'm going to be very "MECE": Gather content
Researching internal knowledge database (in McKinsey, this called PD)
Researching the internet
Studying reports by independent parties (e.g: Nielsen,..)
Interviewing experts
Interviewing clients
Interviewing customers
Mystery shopping (the method of pretending to be a customer and experience competitor's products and services)
Data analyzing
Surveying
Create content
Making PowerPoint: I had a visual graphics support team in India who turned my chart and map sketches into formal McKinsey-style slides. All I needed to worry about is the actual content of the slide.
Content presentation: structured, concise, easy-to-follow document.
In the actual consulting project, I found myself going back and forth between these tasks constantly. So to help you better understand the workstream of a management consultant in an actual project, I will disclose to you the journal of my involvement in one of my projects from the very start until the solution is presented.
THE CEMENT PROJECT
I was assigned to the cement workstream in a bigger state-owned enterprise project. I immediately began by going to the McKinsey content library to download the 100-page "Cement 101 PD", scanned and picked up the industry key terms & concepts. Then I went to the client's website to find out about their basic information: their plants, location, technology, sales, and product.
With this data, I created a blank slide and started with the Client fact sheet.
Next, I try to find all cement market reports in the region and find out that the market was badly oversupplied.
=> I created a Basic market perspective sheet and jot down this biggest takeaway along with some other insights.
I then called the Engagement manager to get the feeling for the workstreams and the overall project objective: "helping the client decide whether or not they should close down their major plant."
=> With this in mind, I went back to the 101 documents to study more in-depth on the subject (cement turnaround, lean cement production cost, etc.). At this point, I knew that the client's cement plant isn't doing well.
The next day I arrived in the city for the project, met the client for the first time, and confirmed unofficial information discussed by the EM. Turned out, the client's objective is indeed to find out if they should close the major plant or not. I later got introduced to a key contact point on the client's side whom I quickly established a nice foundation for a good relationship with him.
Next step, I used the internal network to find out similar projects McKinsey has done elsewhere in the world. Surprisingly, I found a very comparable one in China 06 years ago.
=> I immediately shoot an email to each of the key personnel on that project to introduce myself, the project context, and to ask for sanitized documents of that China project.
At the same time, I went back to the market report, tried to find out what was up with some of the biggest players in the market. I found that most of the big ones still stay in business while those smaller ones drop out more often.
=> I immediately add that insight to the "market perspective note".
At the end of the day, I caught the EM on the taxi ride back to the hotel to discuss what the overall deliverables structure is going to look like. When we got back to the hotel, I made the very preliminary version of the final document, with just big chapters and various placeholders. In consulting, we call it the "ghost deck".
The next morning, I got a nice reply from the China team along with quite detailed sanitized final documents. The overall structure was different from ours. But I picked up a ton of insights to update my 1st version of the "ghost deck".
The same day, I got to the client site for the second engagement workday, met the client's key contact point, casually announced ahead to him that I am going to need him to introduce me to key cement personnel, and also to facilitate the data gathering process. He was cooperative!
In a good mood, I asked the guy to provide me with any data he already had on the cement plant so I could take initial looks even before the official data came home. He refused! I got the first sense of how bureaucratic this organization was and mentally prepared myself for the challenges ahead.
I went back to the China team's document and studied a little in more depth. Pulled out a blank slide, and started noting down questions I am going to ask the China team's Engagement Manager, who now has become a partner at McKinsey. He's a busy guy and I need to make the best out of the interview time with him.
At the same time, I prepared myself for another important task, which is to draft a data request to be submitted to the client. I knew how long this process could take given how bureaucratic this SOE client was. So I need to make it as perfect as possible on the first try. I decided to do this after the interview with the China partner. So for that day, I turned on beast mode to get as many insights as possible from all available documents I had at the moment to prepare myself for the phone interview with the partner and for the client data request form.
At night, we have a team dinner with the leaderships (Associate partners in charge) to discuss team norms, working processes, MBTI, Personal Development, etc. I am used to the process as we do this at the beginning of every project!
Although my team did not have good chemistry (yet!), I am looking forward to working with them.
Later that night, I went to the market research team to get any public data on the cement industry and then later file a request for the specific data I needed.
=> At the initial stage, any public data will be useful, although, in developing countries, public data can be unclear and inaccurate. I told them in later stages, I would file a more detailed request
Before going to bed, I draft the ideas for the questions with the China team. I then schedule with the China partner for a phone interview & prepare the "version 1" data request form to send to the client. The next day I make the call with the China partner, taking the lead and the call is well over 30 mins. The call was so insightful that there were so many things I could've done following it. But I decided to prioritize finalizing the data request and submitting it to the client. It was important to send it on Thursday because I don't trust the client to work very hard on Friday.
Once the data request was submitted, I turned back to the ghost deck and did some editing. This 50-pager started to feel like the baby I was going to nurture for the rest of the engagement. At the moment, the running hypothesis was that the client should close down the plant. It was still too early to say but at least we have something to work with.
5 days later, the data came. It looks horrible. Both in terms of the reliability of the data as well as what the data said. I immediately drafted a report entailing every question and concern on the data and sent it back to the client. On the other hand, for the parts of data considered reliable at the time, it seemed to confirm the running hypothesis. The client was making negative profit all the way from its origin. But to confirm the hypothesis, I still needed more.
I plugged the data into the turnaround excel model: a complex model with many inputs to answer one key question: "The plant is bad, but under all sources of improvement levels, can it make a profit?". So I take on 6 levers of improvement scenarios. Unlike in case interviews, in real life, for each lever, we need to go out and hunt for the answer in any way possible. Each one really feels like a mini case itself.
One interesting example was the lever of cutting logistics costs through the use of water boats on rivers. I explored a method no one had ever done in the country but has been successfully implemented in Thailand. I talked to some of the best mechanical engineers in the country and even took him on a business trip with me to see how people did it in Thailand.
So just like that, I tackled a number of levers that covered up to 80% of the possible final result. Not really one-by-one but rather almost all at the same time. The "ghost deck" at the beginning of the engagement was constantly updated throughout the process. We had a few meetings at certain checkpoints with the client. Unsurprisingly, at the end of the project, the document said "v36".
After the final presentation and handover process is done, we spend the last week sanitizing our document and summarizing unique knowledge gained from the project into a new document we called "PD". So that future projects could benefit from this. When you put your name into the PD, that means you can be called by future teams to shed lights into what you have done & know best. You become an expert in a very "niche" area.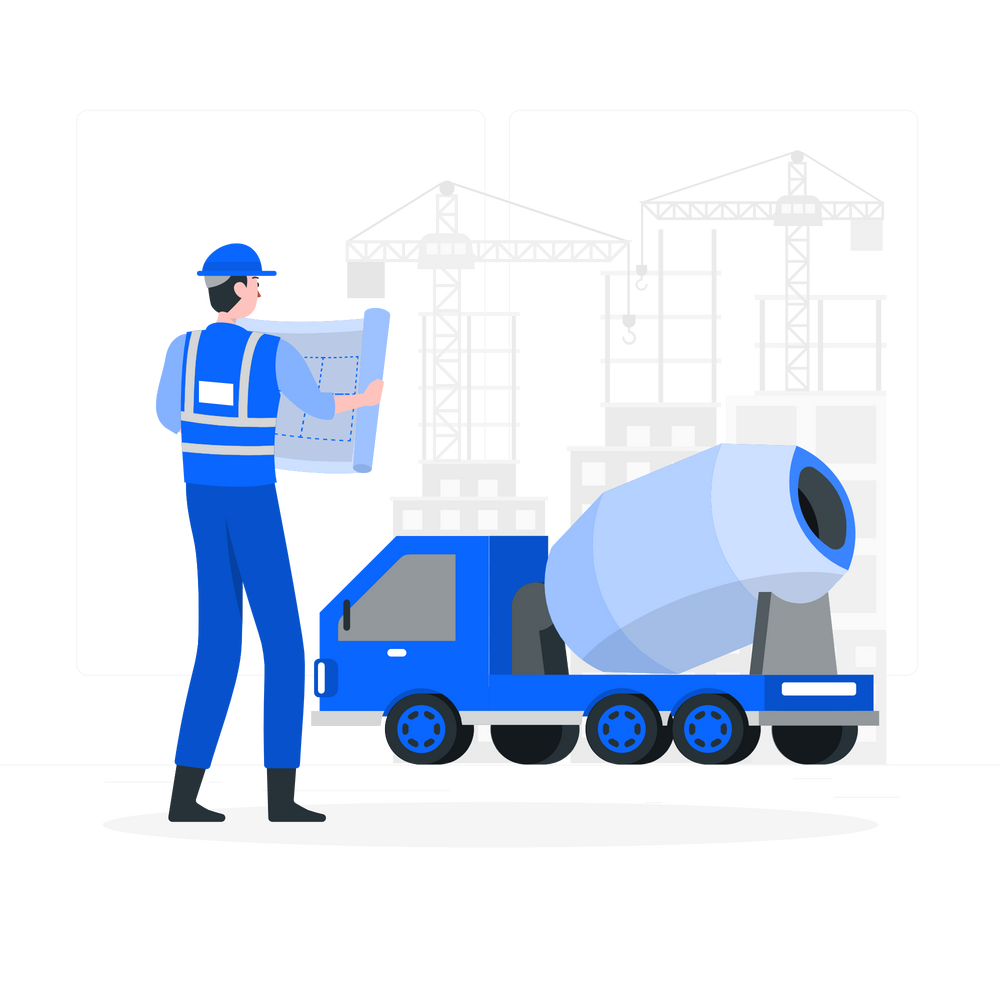 Well, that's what we consultants do in a real consulting project.
But lots of my readers would like to know what a consultant's day look like, so here's a "job description" written in that day-in-the-life format!
Do consultants spend all day making slides?
Short answer: no!
We call them the VGI in McKinsey: oh boy we reach out to them like hell.
The out-product of any consulting project is a PowerPoint slide. Of course, McKinsey doesn't want their consultants to spend whole days decorating PowerPoint graphics. So what happens often is that we draw up ideas, frames, or sometimes a complete slide with dummy text on papers, take a picture, send it to India, set a deadline, include a charge code of our project. 99.9% of the time, we will get the output on time if they confirm the deadline. The tighter the deadline we request, the more expensive they charge our team.
This is a super nice system because it encourages everybody to plan ahead and still leave some capacity for some really hot and emergency situations. The wonderful thing is that there is more than one Design Center to choose from. If you need a final touch to really beautify the near-final document, you may request help from the more expensive ones.
Do management consultants always travel?
It depends!
When I worked for McKinsey, I didn't have to travel much since the client sites were close to the office. But I did have many short business trips. Some of my colleagues had to travel to the client sites in another country so they might fly there from Monday and come back to the office on Friday, we called it "in-office Friday". So basically, you spend the whole weekdays at the client sites and you have to travel 3-4 times/months. I was lucky that I didn't have to travel that much.
Do management consultants need industry experience?
No … but Yes!
When I was assigned the Cement Project, I had no previous industry knowledge about cement. But one important trait of a consultant is the ability to learn things quickly. As I mentioned, as soon as I was assigned the project, I immediately started to study about the industry through McKinsey's PD materials, internet research, etc. Besides, McKinsey's network consists of knowledgeable experts in many industries, and that's where we get our expertise from. In the cement project, I even chose to fly one of the experts on my business trip to the client's site to involve deeply in the problem-solving sessions.
How long does a project usually last? Do consultants work on multiple projects at a time?
One consulting project might last somewhere from 3 months up to a year, depending on the scope defined in the contract. Anything longer would then be broken into multiple projects. The cement workstream is part of a bigger project which takes 8 months in total. The client is a conglomerate, and presents 6 different industries. The first 8 weeks were spent on overall diagnosis, followed by 16 weeks of detailed strategy for each industry, assigned to each consultant on the team.
No, we didn't work on multiple projects at the same time. Everybody from the Engagement Manager (EM) level or below is fully dedicated to just one project. The Engagement Directors, however, can have multiple projects running at the same time. So there you have it – "
content ambassador" is the non-cliche description of the management consulting job. The next time someone asks you what we consultants do for a living, you can do them a favor and return an answer in truly management consulting manner – specific, to-the-point, and insightful.
For more information on management consulting and how to pass its recruitment process, check out other articles on this website as our No. 1 Youtube channel in the field!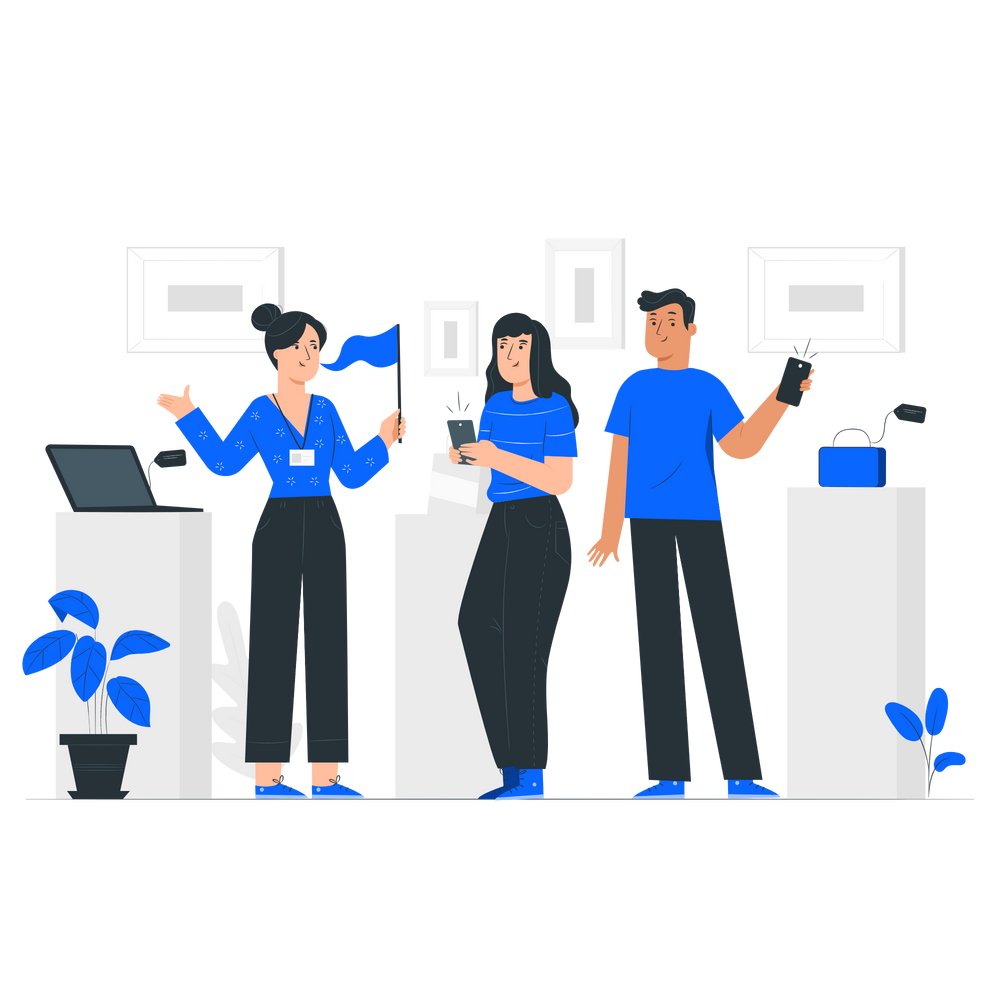 1. What does a consultant do outside a consulting project?
I would divide the answer into two sides: office roles and personal tasks – the former is what required by the office, while the latter are things we do for our own benefit.
On the office side, the short answer is that we become very-expensive support staff.
When "on the beach", consultants may be required to support their managing directors or partners on drafting proposals to sell new projects – they're called "Letters of Proposal" at consulting firms, and even at this early stage the proposals already cover high-level diagnoses and initial findings – so there is research, analysis, and presentation work just like in a project. Nonetheless, the best consultants always get prioritized for real projects, so if you find yourself doing LoPs, chances are you need to brush up on your skills and qualifications.
Besides proposals, partners and directors also research publications – and as you may have guessed, beach-time consultants also get staffed into these tasks. In a project life cycle (also explained in our Rookie Consultant product), these publications are the first marketing step leading partners and directors to their prospects.
We can also be staffed in internal projects – which do not directly generate revenue (non-billable). As such, internal projects are often unfavorable in performance reviews – so consultants should focus their efforts on getting external projects.
Sometimes, we even get stuck doing odd jobs such as supporting the support centers (ironic, yes – this may occur if the office director happens to also run a support center). The logic here is when we're on the beach, we're under the absolute command of the office director – so they can staff us into whatever job they feel necessary.
On the personal side, the two main focuses of a consultant should be "personal development" and "business development".
The personal development part is about refining skills and qualifications to stay ahead of the game. Consultants only earn top-notch pay because of their top-notch skills, so we attend training, classes, and courses to equip ourselves with the best knowledge of the preferred industry – even if we slack off for one moment, we start losing value.
The business development part is about selling talents – to directors and engagement managers specifically. The best consultants always do extensive internal networking to make sure they can get the best projects
2. What do managers do at a management consulting company?
The answer varies depending on the firm, so for the sake of simplicity, I would assume this question is about managers at top consulting firms, such as McKinsey, BCG or Bain. At these firms, the business is divided into projects, office and support centers – my answer will mostly explain the roles of managers in front-line projects, not their titles in the offices.
There are two "kinds", two "levels" of managing consultants in a consulting project – manager (often called "Project/Engagement Manager" – EM) and director (Project/Engagement director – ED).
If a consulting project is a company, then the director is its owner. At McKinsey specifically, any consultant with the title "Associate Partner" or higher can start a project, and becomes an ED. He/she would then be free to employ the EM for the project, through a "possible candidate" list and quite a few phone calls – basically job interviews. The process is much like recruiting a CEO, and I'll explain why it's a good analogy shortly.
Outside of a project, most of the ED's effort (or more appropriately, Partner/Principal/Director since ED only exists inside the project) is spent on doing research publications as part of the marketing, networking for potential clients, and drafting proposals. Of course, they do none of the execution work themselves – there are always consultants available for those tasks.
Second in the hierarchy is the EM – now, the name "engagement manager/EM" or "project manager" is somewhat misleading.
The EM is in fact the CEO of the project. He/she reports to the director/"owner" of the project, but has near-absolute command over the workstreams. The EM is also in charge of recruiting consultants for the project, and serves as the contact point between the client and the firm.
The priority of the engagement manager is to ensure the project be absolutely on-time and the quality top-notch to maintain the firm's prestige. Being the most seasoned consultant in the project, the EM acts as a mentor/instructor for the subordinate analysts and associates, and has the final say in their output.
Unlike their subordinate consultants, EMs rarely get "beach time" – they are usually in short supply, and once they get employed by a project, it's a full-time commitment.
3. What can a management consultant do better than a company's management?
I won't try to be MECE in this one, but here are a few things consultants do better than the company management.
Best practice
Consulting firms also consult many other clients in the same industry across the globe. So even though nobody is 100% certain the advice would work, everybody knows that consulting firms will bring the "best practice", the most updated, the most current, and the most proven solutions to the table. Sometimes, hiring consulting firms is as about standing out as it is about not being left behind! Everybody is doing this "best practice", we can't afford to not even know about it!
Politics
Big conglomerates are complicated! Sometimes (sadly), consulting firms are used as a political tool to create buy-ins, to raise the stake, or to eliminate rivals. For example, if there are 2 rivaling sides with 2 opposing ideas on how to run the conglomerates. Is there any better way to add weight to one's argument than saying it comes from fact-based, independent, and highly smart McKinsey people?
Problem-solving
Yes, everyone can solve problems. It's just that the efficiency and effectiveness will be different. When it comes to problem-solving, management consultants have two major advantages over anyone else – the first one is the seemingly counter-intuitive, but comprehensive and efficient problem-solving process trained at top consulting firms (with all the fuss about being MECE, structured and top-down…); the second one is the extensive support network of expertise each consulting firm possesses, allowing consultants access to the best practices in any given industry.
Complete focus
Client managers usually have daily tasks and corporate politics to worry about; consultants, on the other hand, are employed full-time to focus on just one single problem – that's why they can solve in months what may be swept under the rug for years.
4. What are the pros and cons of working at top consultancies (McKinsey, BCG, Bain, etc)?
Here are a few most notable advantages:

High pay
Consultants get top-notch salaries and bonuses. At top consulting firms, even entry-level consultants have six-digit incomes, not to mention other financial benefits.

Excellent learning opportunities
Even a 2-year stint can quickly propel the career of a young former consultant to C-level – McKinsey is even dubbed "The CEO Factory". The incredible amount of exposure one gets from working with top executives from the largest conglomerates in various industries will remain one of the best learning opportunities out there.

Incredible prestige
Admiration and envy surrounds the title of "MBB consultant". If one works (or merely "worked") for McKinsey, BCG, or Bain, they are perceived as part of the "best and brightest" people. Quite a few of my ex-colleagues still regard themselves as an "ex-McKinsey" first and foremost, although they've worked at even higher and more rewarding positions.

Networking opportunities
You work with the best high-achievers from various fields and backgrounds, so if you can do your networking right, you'll get some huge help in your career path. Even after leaving the job, consulting alumni communities are still a good place to expand your network.

Frequent traveling
Join McKinsey/BCG/Bain and see the world – at least what outsiders and newcomers get excited about. Although this may be tiring for some people, from my experience at McKinsey, every consultant should try to make the best out of these opportunities, both for personal development and work-life balance.

Structured, fact-based mindset
An almost unique feature of a management consultant, it helps you solve problems in the most effective and efficient manner.
And then there are a few disadvantages:
Non-existent work-life balance
Forget about balance when you're a consultant – you must go all-in. Consultants at top firms such as MBB can expect to clock in some 50-70 hours a week (with a slight advantage of "protected weekends").
High stress
The intense workload, expectations from your superiors, and peer pressure together mean consultants are subject to an amount of stress not seen in most workplaces.
Workaholism
For many consultants, life is all about climbing the ladder and high achievements – while that might be good for your career, it's often at the detriment of your social and personal life.
Frequent traveling
The thrills of traveling and seeing the world usually wear off about a year into the job. Some people may cope well with this lifestyle, but most people don't see flying in and out of the country every week as enjoyable.
Structured, fact-based mindset
The unique mindset and close-knit culture of management consulting may have so much influence upon you, that you'll find it difficult to communicate with ordinary "unstructured" people.
5. What are the biggest myths about the management consulting job?
One popular perception of management consultants goes like this:
We walk into the client's office sharply dressed, talk to their CEO, ask about the company's problems, deliver some advice out of thin air, then take a taxi back to the fancy hotel and have a fancy dinner.
No, it's not like that. The consultant's job is much more complicated and involves way more Excel and PowerPoint than most people would believe.
And then there's another, "less-kind" perception:
Consultants are paid by the hour to BS about problems they don't really understand (because they aren't inside the industry)
There is a grain of truth in such statements – junior consultants don't have much experience in the industry they consult; however, they are supported by an extensive network of industry experts and specialists. Engagement managers and senior consultants, on the other hand, may specialize in one or a few related industries, and as such possess expert knowledge and experience in their respective fields.