Why Google? Answers to this question are essential when you are deciding to enter one of the largest tech companies in the world. Everyone needs good reasons for big career decisions, and every employer expects to hear good reasons for their next expensive hires.
In this article, I will show you 6 reasons why Google is among the best places to work and how to answer the question "Why Google?" during your interview.
No.1: Google offers sky-high compensations
One of the most attractive features when working for Google is the sky-high compensation. Among the highest-paying tech companies worldwide, Google ranks in the 5th position with a total median salary of $161,254/year. The earnings range from $28,947/year for Customer Service Representative to $220,780/year for Senior Product Manager.
Top 10 Highest-Paying Companies (2019 – in USD)
| Rank | Company | Average salary |
| --- | --- | --- |
| 1 | Palo Alto Networks | $170,929 |
| 2 | NVIDIA | $170,068 |
| 3 | Twitter | $162,852 |
| 4 | Gilead Sciences | $162,210 |
| 5 | Google | $161,254 |
| 6 | Vmware | $158,063 |
| 7 | LinkedIn | $157,402 |
| 8 | Facebook | $152,962 |
| 9 | Salesforce | $150,379 |
| 10 | Microsoft | $148,068 |
Source: Glassdoor
No.2: Google thrives to optimize your work-life balance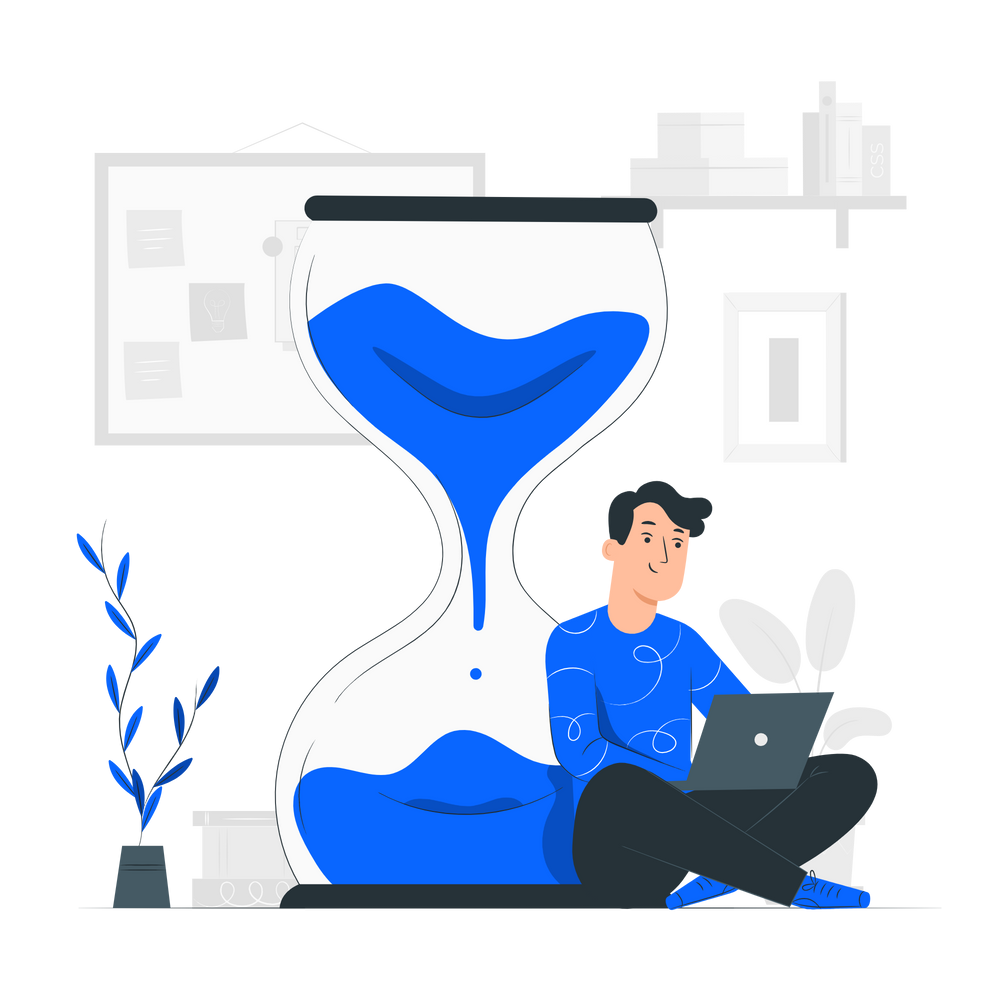 The standard working hour at Google is around 40 hours per week; however, the number can be flexible depending on your team, your level, and the meeting hours. The teams with tight deadlines or rigid schedules might have to work extra hours. And the higher you climb on the career ladder, the more hours you have to put in. With that said, compared to similarly high-earning careers, such as consulting or investment banking where the hours can go up to 60-80 and work-life balance is non-existent, a mostly nine-to-five Google job is nothing to complain about.
Google discourages employees to work more than 10 hours per day. The company values the employees' performance and the quality of work more than the number of hours you put in; therefore, damaging productivity by working too much is not a thing at Google. Moreover, Google always tries to help its employees be happy both at work and in life with all the perks and benefits. According to Glassdoor, Google scores 4 out of 5 for being the best place to work.
Work-wise, Google creates a friendly, comfortable environment for each employee. Employees have full control over their workspace to be creative, as long as it serves their productivity and efficiency. They also enjoy free food, transportation to/from work, transportation within the campus for meetings, game centers, bowling valley, and financial support to pursue further education. Fun fact, Googlers can even bring pets to work.
Life-wise, Google offers free services and policies to improve the employees' well-being, health, and morale. Employees enjoy haircuts, laundry and medical service, gym, health care, on-site physician, and a wide variety of other perks. Google's parental leave policies are one of the most supportive benefits that you can earn when working for Google. Employees can have paid leave from 7 to 18 weeks for the father and 22 weeks for the mother. It even provides new parents with one-on-one consultations and child care centers on its campus to make life easier for them.
No.3: Google's flat structure embraces growth professionally and personally
Google's organizational structure is built upon a flat structure in which employees are given freedom and control to work upon their ideas. This working culture helps people grow both personally and professionally since they can challenge their creativity and ability to persist in their work.
Furthermore, the flat structure makes the Google environment much more friendly, communication-optimal, and engaging. Each week, a TGIF meeting is hosted by the two founders (Larry Page and Sergey Brin) to help them engage with employees. The meeting acts as an open space for employees to give feedback, address inquiries and concerns; hence, allows employees to learn from each other and improve the services.
No.4: Google provides excellent networking opportunities
Everyone at Google is innovative, creative, solution-oriented. Google also seeks "a diversity of perspectives and experiences" when they hire people. Thus, there is no doubt that you can build a dynamic network of the smartest, brightest thinkers within your team/unit.
Besides the Engineering & Technology team, Google also has 8 other teams (Design, Finance, Facilities, Business Strategy, Sales, Marketing & Communication, People, Legal) working together to maintain and develop its business. The collaborative work environment between different teams enhances the opportunities for one to widen their network; thus being able to learn and develop fully.
No.5: Google nurtures the learning culture in its training programs
One of the most outstanding training styles at Google is the Googler-to-Googler (g2g) learning program, in which employees share their knowledge from different fields with each other. This program offers employees on-the-job training with bite-sized yet diverse lessons, helping them develop skills and knowledge that "stick". Although g2g is voluntary-based, it is a successful training style because it encourages Google employees to own their knowledge, understand them deeply to be able to teach them back to coworkers.
Besides, Google provides professional training to enhance its employees' skills. The company makes sure its employees possess the required skills by creating on-point, diverse courses.
No.6: Google has competitive exit opportunities
Experience of working at such an innovative and prestigious tech company like Google creates many fruitful exit options. This is thanks to the innovative culture, the company's prestige, well-rounded development opportunities, and high-quality networks.

Many people consider Google as a great kickstart to competitive career growth in the tech industry. Common exit routes from Google are Amazon, Facebook, or Microsoft.
Others pursue diverse career paths after exiting Google such as joining start-ups, becoming social media influencers or entrepreneurs. Some well-known ex-Googlers who succeed in following their new paths are Krystal Bick (social-media influencers), Evan Williams (founder of Twitter), Jason Liebman, and Daniel Blackman (founders of Howcast).
"Why Google" – What the interviewers want to know
During the interview, the employers want to know not only your traits but also your motivation to work at their companies. "Why Google" is a deep-dive question to showcase your aspiration towards the company, why you are willing to spend time and energy working at Google.
If the company culture and values align with your traits and vision, you are much more likely to fully develop at the company. In contrast, if you do not like the culture, but pursue it for the pay, you might not be suitable for the company in the first place.
"Why Google" – How to answers
The truth is, WHAT reasons you state is not important as HOW you deliver your answers. Here are some tips that you should notice when answering this question to successfully convince the interviewers.
Tip 1: Be specific
"Why Google" is a relatively generic question. To convince the interviewers, you should deliver an on-point answer by breaking it into two smaller questions: "Why this team?" and "Why this position?".
Make sure you fully understand the team and the position you are applying to. Google is a large company with diverse teams and roles, each of which has its unique features. working style, and hours. Therefore, the more specific your answer is, the more the interviewer knows you've done your homework, and you're really committed to the role you're applying for.
Tip 2: Personalize your answer
With insights about the job, create your own story that highlights your characters and motivations. Among a variety of opportunities and benefits, choose a few features that most align with your plan or vision. For example, only by working for Google that you are allowed to stretch your creativity and create a positive impact on what matters; how is this important for you as a person?
Google receives on average two million applicants each year, so to stand out, your story should be unique and genuine with your personal experience. Prepare beforehand 2-3 stories that portrait your best self so you can adjust them according to the questions during the interview.
Tip 3: Structure your answers and provide strong evidence
These strategies will implicitly show off your qualifications and traits and make a good impression. With the prepared stories above, now you can rearrange the details, fill in the remaining hole with proofs to finish your answers.
By being structured, your answer will become more logical; thereby, receptive, easy to follow, and easy to remember. By providing strong evidence to back your answers, you make them more convincing. Such logical, fact-based answers are highly appreciated because they leave no doubt or confusion for the interviewers.