course
Comprehensive Math Drills
Ace any math problems in the management consulting recruiting process with 400+ consulting math questions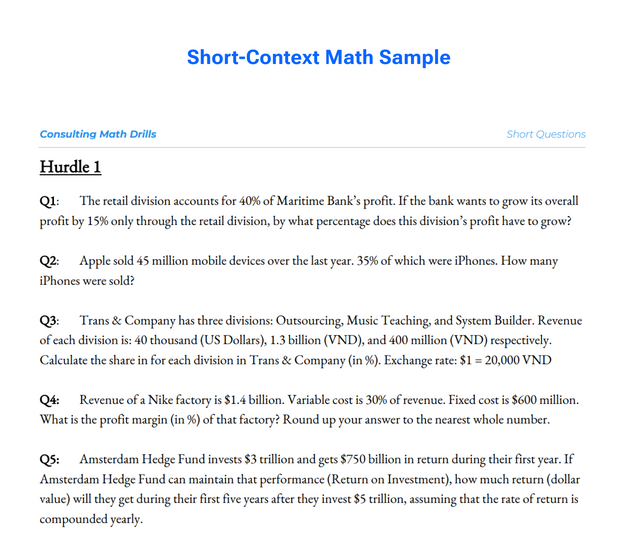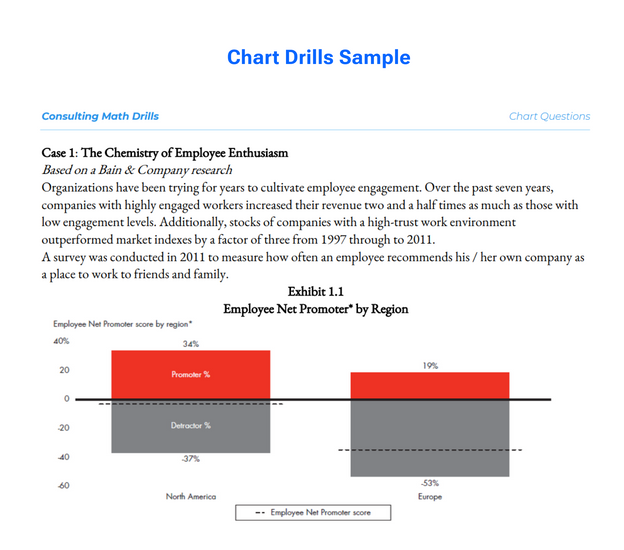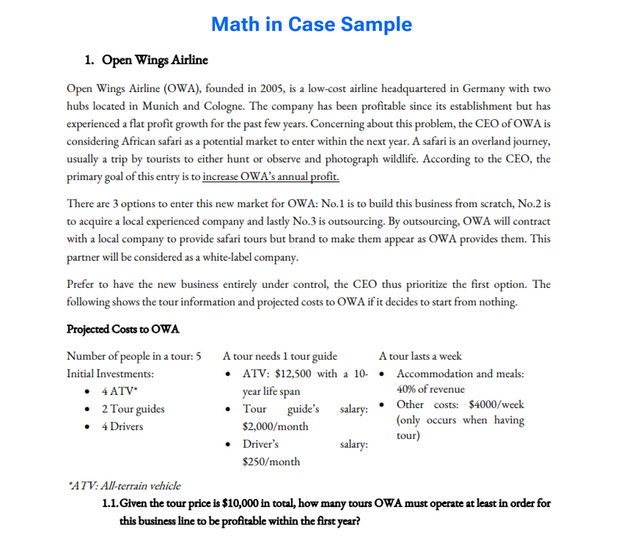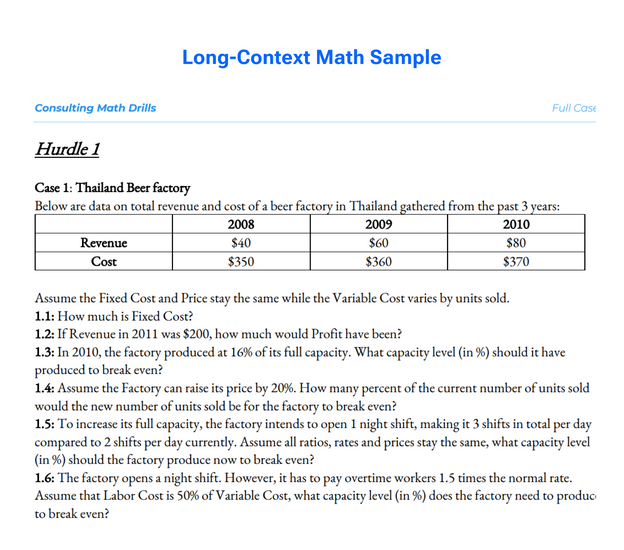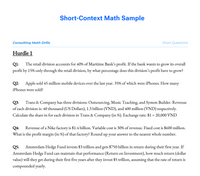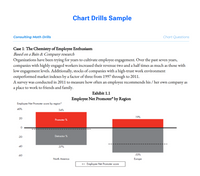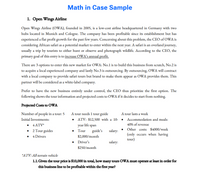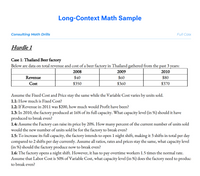 Product Description
This practice package has been developed to provide samples of the actual math calculations candidates have to perform throughout the management consulting recruiting process, including the entrance test (E.g., Bain Online Test, BCG Potential Test) and case interviews.
The materials in this package are designed to assess and enhance your ability to accurately and quickly calculate business math problems.
This practice package contains the following:
30 chart problems
50 full-context cases
300+ short math questions
Over 1000 raw number calculations
10 Quantitative Cases
All are complete with their keys and detailed explanations.
Usage Guidelines
We recommend you learn this package with the following order:
Short-context math
Long-context math
Math in Charts
Full-case Math
These modules are in order of increasing difficulty. Short-context math module helps you build math foundations with exercises with simple context. Long-context and Math in Charts modules test how you apply your math skill in more complicated contexts, usually with tables and charts. After passing all three modules, you can confidently solve real math problems in case interviews (Full-case math module).
However, your study path is highly dependent on your ability. If you feel confident with easier modules, you can practice part of them instead of the whole thing. But don't forget to check them out.
Or, if you get stuck with the more difficult modules, let's go back to the previous modules to build a solid math foundation.
While completing this practice package, do not use any electronic devices (e.g., calculator, computer) when
performing calculations to answer the questions.
Frequently Asked Questions