BREAK DOWN THE CASE INTERVIEW AND UNCOVER THE SECRETS TO A $100,000 OFFER
by Kim Tran, former McKinsey consultant and case interviewer
You must
master the case interview

to join the management consulting industry

Case interviews – essentially job interviews with business context where candidates are asked to solve a hypothetical business problem – are a signature of the consulting industry. In the recruitment process of top consulting firms, there are often 4-8 of these interviews – 4 times more than the number of interviews at most firms.

For the candidate, that means case interview prep is the single most important part of the whole study plan. Approaches differ from person to person, from website to website, but they can be summed up into 2 types: one is tips-and-techniques , the other is fundamentals-and-intuition. Both improve your performance considerably, but both have their own limitations.
The "tips-and-techniques" works well at the start…
This "tips-and-techniques" approach is basically learning interview tips and rehearsing answers. Because of the specific nature of these tips, help the candidate know when and how to apply, they tend to have effect very quickly – to the point that you can increase your case interview performance literally overnight.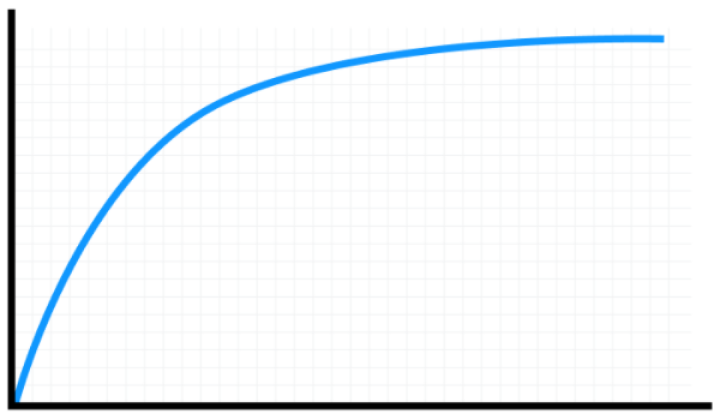 The "fundamentals" learning curve has more potential later, but takes a long time to see effects
… but the effect wears off just as quickly
Learning just the tips is scratching the surface of case interview prep – in the long run, it's not a good alternative. You will come across cases where no off-the-shelve frameworks can apply, or questions no pre-made scripts can answer. To handle those situations, you need to learn the hard theory of case interview – which leads us to the second approach. literally overnight.
The "fundamentals-and-intuition" is great in the long run…
This route is about learning the hard principles of case interview – such as the consulting problem-solving methodology, the issue tree, the MECE concept, and the deepest roots of the frameworks, while also training to improve business intuition. Ideally, this approach equips the candidate with enough skills and knowledge to tackle any kind of case.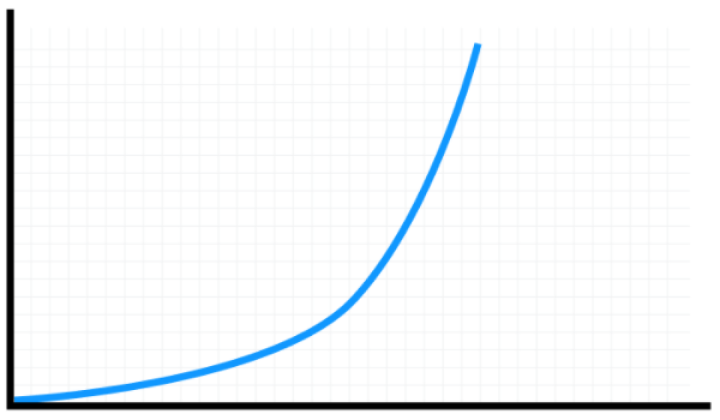 The "fundamentals" learning curve has more potential later, but takes a long time to see effects
… but takes a ridiculous amount of practice
Mastering these principles could take months of intensive learning – months that might be used to quickly improve your performance with tips and techniques, months that a candidate might not have (many of my customers only look for prep materials weeks or even days before the interview – not the best approach, but it happens nonetheless). scratching the surface
The best case interview prep approach combines both elements
combines both elements
I'm Kim Tran, former McKinsey consultant and founder of this platform – MConsultingPrep. I used to be in your very position – wandering around the internet, looking for people and materials that would help me get into McKinsey. Eventually I was offered the position of Business Analyst, but the prep experience was not entirely satisfactory.
It was at that time that I laid the foundations for this program – the concept of breaking down each and every step of the consulting recruitment process. When I got out of McKinsey, I offered case interview coaching sessions for a few years – and the mistakes of my interviewees during those sessions solidified the idea that a comprehensive case interview prep package must tackle both sides of the problem – the tips and techniques, as well as the fundamental theory and intuition.
Adding into the mix was something every candidate must master in case interview -
Consulting math
To help candidates become both practical and intuitive, the Consulting Math Drill is a complement to smoothen your transition from good to great performance in case interviews as there's a big chunk of the case content that involves math. The package provides you a step-by-step training from easy to harder levels, which is crucial to the attainment of math skills. The order of difficulty level of our packages are as follows:
Mental Math Practice Tool

to help improve your calculation speed and accuracy.

300 short-context math questions

with high appearance frequency.

Comprehensive chart drills

to get you quickly generate insights and calculate with charts provided in actual case interviews.

50 long-context math

cases divided into 14 hurdles. Each case usually has 3-4 questions and requires complicated calculations to solve.

The ultimate Math in Case package

provides you with detailed answers, including a recommended approach, formulas, explanations, and 'next-step' insights for actual qualitative cases.
That's why I offer you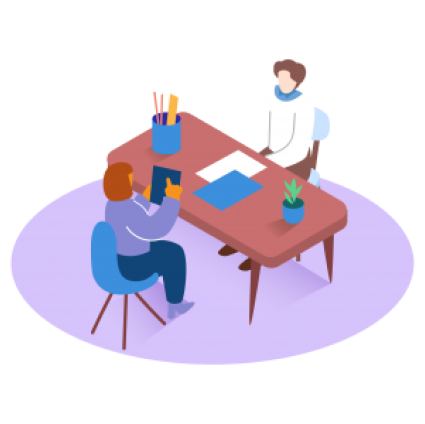 Case Interview End-to-End Secrets Program
Here's what you get in this package:
10 case interview tips-and-techniques videos

with 100+ feedback and best practices, all illustrated with easy-to-follow graphics; PDF summary of common feedback and printable video transcripts

60 in-depth business intuition exercises

for the 6 different topics: Chart Insights, Frameworks, Market-sizing & Guesstimate, Solution Finding and Value Proposition; detailed answers and explanations for every question.

200+ brain teasers

classified by types

Thousands of consulting math exercises:

1000 raw consulting math calculations, 300 short-context questions, 50 long-context questions, 30 chart-based cases, and 10 full cases

Deep-dive guide on consulting behavioral interviews

to help you demonstrate your fit before the interviewer

A video guide

on how to make the most effective use of the materials
What our customers say
"If you see the entire case interview preparation as a case in itself, MConsultingPrep's E2E Program is the framework that can help you best approach it! The E2E program provides not only a MECE set of study materials that covers all the key areas of case interview but also a clear guidance to help you use these materials in an effective and efficient way!"
— Torres —
TAIWAN
"It helps you develop a step-by-step approach to breaking down cases and ensuring that you cover all areas (in a MECE way!)… I can confidently say that I now have a level of consistency in my approach to case studies. I also understand how to be hypothesis driven, as well as use insights from data to support my conclusions. I'd give it a 5/5 rating!"
— Farhan —
USA
"Great visuals and commentary. I paid for the End-to-End program as I have less than 2 weeks to prepare for a case interview format. While I haven't nailed any mock cases yet, the notion of structure, hypothesis and staying on message has resonated. The detailed feedback provided during the sample case interviews is great. Keep up the good work!"
— Shereena —
AUSTRALIA
"Hi Kim, I have followed MConsultingPrep since day 1 and was really amazed by your free content quality. This premium product didn't let me down. Your Math Drill product in the E2E package has helped me communicate my approach to Math problems better. I never thought I can get the offer from McKinsey without investing much in prep's product."
— Agust Muller —
GERMANY
"I know this website from their Youtube videos on market-sizing questions, and the blog content are much more insightful and relatable than I expected. Also the end-to-end in the package are a game changer, since they helped me land an offer with Bain and a boutique firm in Spain. My approach to casing and problem solving has completely improved ever since."
— Julian Martin —
SPAIN
"The E2E package was particularly of great help to me because I cae from a non-business background. The "Everyone can make it to consulting" message from Kim really resonates with me and I was not let down. I felt like the E2E content can be consumed by anyone since it is all structured and detailed, very suitablefor self-paced learning and growth."
— Christ Goldberg —
UKRAINE
"I followed the steps in the guidebook and was strict with myself to answer the practice questions as in a real case interview. The improvement was fast and I got a lot more confident prior to my official interviews with BCG, which helped boost my performance a lot!"
— Takayo Kishimoto —
JAPAN
"I did not have much time preparing for the case interviews so I relied on MConsultingPrep Youtube videos and blog posts since day 1. Besides, I think the decisions to book urgent sessions with their coaches and purchsed an end to end package were really worth it! I really appreciate the quality they delivered in such a short time!"
— Chen Xu —
CHINA
What we offer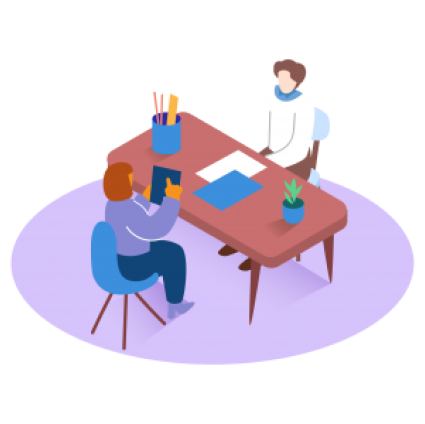 Case Interview End-to-End Secrets Program
What this packages contains:
10 case interview tips-and-techniques videos
60 in-depth business intuition exercises
200+ brain teasers
+1400 consulting math exercises
Deep-dive video on fit interviews
Video guide on how to use the materials
What you get: $0 of prep materials for a $100,000 job offer
What you actually pay: $0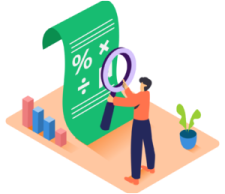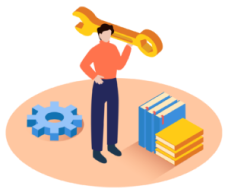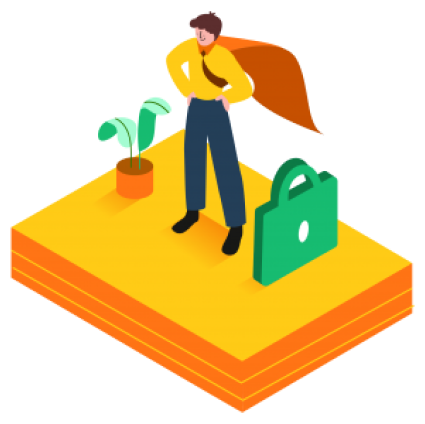 Ultimate Management Consulting Program
What this packages contains:
Case Interview End-to-End Secrets Program
McKinsey PSG Simulation
BCG Potential Test Comprehensive
Comprehensive Math Drills
Consulting Resume Toolkit
What you get: a $0 prep package for a $100,000 job offer
What you actually pay: $0
Terms & Policy
30-day Refund Policy
Within 30 days of purchase, if you find the quality of our materials to be unsatisfactory AND are able to provide specific complaints, you can request a partial, or in some specific cases, up to a full refund. In the case of a failed test, we would only be able to provide you with a refund of up to 40%.

Please note that if the customer simply says I don't like it or were looking for something else without legitimate justifications, we CAN NOT proceed a refund.

Please be advised that no refund policy is applicable to products and services provided by coaches.

To claim a refund, please reach out to us at [email protected] with your specific complaints, and we will get back to you as soon as possible. Please be mindful that with any refund, the license to our products will be retracted.
Payment & Pricing
All transactions performed on our website are powered and protected by PayPal, which allows you to purchase our products with credit/debit cards OR a PayPal account. If you have any trouble processing your purchase, please reach out to our team at [email protected] for further instructions.
Accessing Purchased Products
Once the payment has been completed, we will send you an email containing the link to the learning interfaces of the products you have purchased, which include web-based apps, PDFs, videos, and interactive courses depending on each product.

Purchased products will also be available for access through your User Dashboard, which can be accessed through the profile icon located on the top-right of the screen.
Contact Us for Further Support
Please feel free to contact if you need any support. If you have problems related to:
Course content: Email us at

[email protected]

Technical issue: Report quickly through our technical-support channel on

Discord
We will get back to you WITHIN 24 HOURS!