If you want to pursue a career in management consulting, BCG Internship Program can be a great first step that opens up many opportunities in the future, including an offer to be a BCG official consultant.
However, as BCG is one of the three most prestigious consulting firms in the industry, landing an internship is highly competitive. How do you stand out and successfully get a BCG internship? In this article, I'll show you the overall information about the BCG Internship and how to land an internship at this giant.
There are two main routes in the BCG Internships: undergrad internships and MBA internships. Compared to other large firms in other industries and consulting industries, BCG interns make a competitive income during their work at the company (at nearly $7000/month for undergrads and nearly $13,000/month for MBA). While the internship program duration varies by location and position, it typically lasts for 10-12 weeks during the summer. BCG interns have the work and responsibilities that resemble closely to those new permanent consultants.
To get a BCG Internship, you need to prepare thoroughly through this six-step process:
The table below summarizes the salary, application duration, deadline, and eligibility criteria for BCG Internships. However, the information is not comprehensive; each aspect of the internships can vary depending on your office location, the business functions and industries you are assigned, and your work experiences.
If you want to land an internship at BCG, you should know these four essential things in advance.
Salary
Duration
Application Deadline
Eligibility Criteria
Undergrad
Route
$17,300
10-12 weeks
September

Undergrads from colleges, business schools
Outstanding academic achievement

MBA
Route
$32,000
10-12 weeks
Depend on
each school,
but typically
November – December

Currently enrolled in an advanced graduate degree like an MBA or PhD
Excellent academic records
BCG Internships have two main routes
Similar to other Big 3 firms, BCG Internships are divided into two main tracks: undergrad internships and MBA internships. Their interns can come from a diverse background beyond the business category.
While undergraduate students are hired into the Summer Associate positions, candidates with an MBA degree or higher will work as a Summer Consultant. If you're unfamiliar with these titles, check out this article I've written on the career path in consulting for a visual overview.
The titles of these positions are different at each firm. For BCG, the traditional consulting track goes from Associate to Consultant.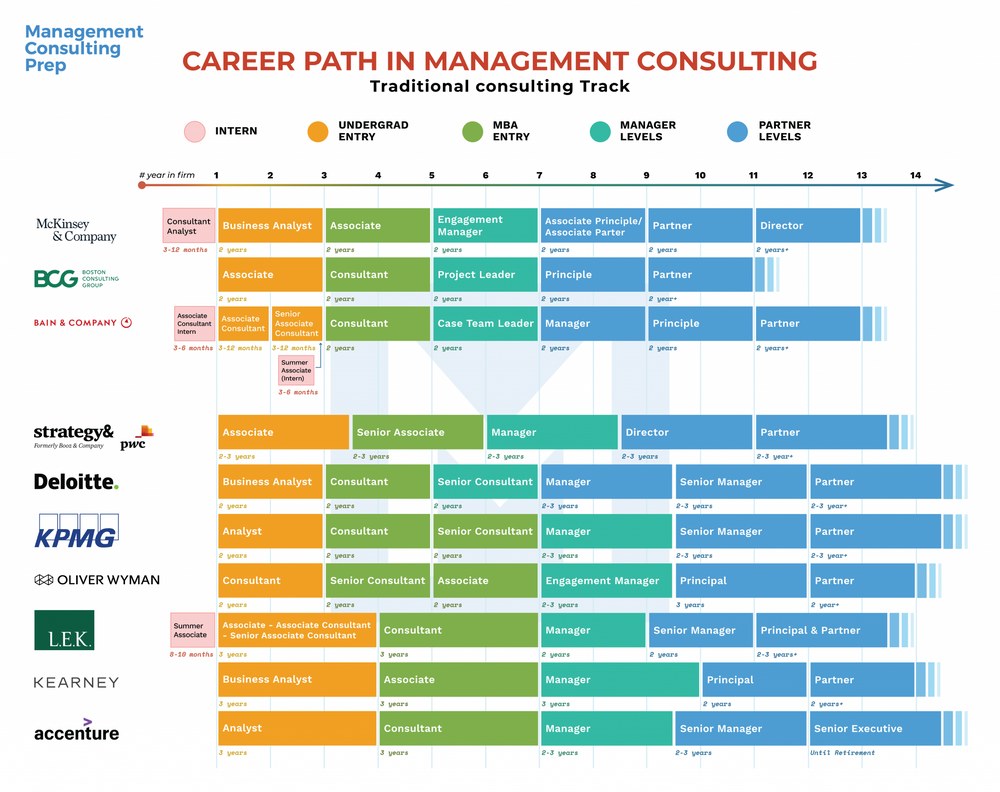 BCG internship – Application process
Campus interview: BCG usually conducts campus visits at their target schools from February to September every year. They also develop a dedicated page for each campus on their website, which provides detailed information about the deadlines, recruiting events, requirements, and even a BCG alumni network to support applicants.
There are two main tracks to apply for the BCG Internship:
Online application:

For others coming from non-target schools, you can fill in the online application on BCG's portal.
At the undergrad level, the application deadlines are around September. At the MBA level, the deadlines will depend on the school you are attending. Generally, they are within November and December.
Nevertheless, it is advisable to confirm the exact deadlines. If you're at BCG target school, check your school's dedicated page to know the specific deadline, as well as utilize all supporting resources you have. If you're at regular schools – your school doesn't show up on the firm's portal – contact the HR department of your target office to clarify the dates.
BCG Internship typically lasts 10-12 weeks
For both Undergrad and MBA candidates, an internship at BCG is 10-12 weeks long, not always but usually during the summer. The duration can sometimes be diverse from a few weeks to a year, depending on the role and location.
BCG interns make $17,300 – $32,000 per internship
Summer Associate Interns (Undergrad) can make more than $6,900/month, adding up to around $17,300 in total for a 10-week period. This compensation is extremely competitive, being just slightly under well-known tech companies like Facebook, Amazon, or Google. Compared to McKinsey, BCG undergrad interns earn a bit more than McKinsey, which pays its intern around $6,700/month.
8 highest-paying internships
| Rank | Employer | Median Monthly pay | Median 10-Week Pay |
| --- | --- | --- | --- |
| 1 | Facebook | $8,000 | $20,000 |
| 2 | Amazon | $7,725 | $19,313 |
| 3 | Salesforce | $7,667 | $19,168 |
| 4 | Google | $7,500 | $18,750 |
| 5 | Microsoft | $7,250 | $18,125 |
| 6 | Uber | $7,167 | $17,918 |
| 7 | Bloomberg LP | $7,000 | $17,500 |
| 8 | Capital One | $7,000 | $17,500 |
Source: Glassdoor
For Summer Consultant Interns (MBA), BCG pays them nearly $13,000/month, which makes up a total of $32,000 during 10 weeks, a similar rate to other MBB firms. This number is thrilling, given that in just 10 weeks, an MBA intern at BCG can earn nearly 70% of how much a typical American in any industry makes annually.
After knowing the overall facts about BCG Internships, your next step is to understand what you will do as a BCG Intern and what you need to practice to excel at the job. Having such a deep understanding can help you tailor your application accordingly to what is expected of you.
If you make it to the case interview round, you can use these insights while solving the case study to show off your consulting traits. This undoubtedly will higher the chance for you to get an offer.
At the undergraduate level, successful candidates are often assigned to the main track of the BCG Internship program – the Associate intern role.
Nature of the work
At BCG, Associate interns' work is very much the same as a full-time Associate. Generally, they manage the "manual" work and function, while Project Leaders supervise the overall project.
To be more specific, when an intern receives a project, they will first dig up data about the company and industry. After meeting and interviewing the clients, they will collect more data from the client or similar cases in the past and conclude specific insights to start solving the case. Data collected is typically used as input for excel models to analyze the problem and find root causes.
You can watch the video below, or read this article for a more in-depth understanding of the typical work of an entry-level consultant.
Responsibility & report line
In a project, Associate interns are usually assigned to support an Associate with a big workstream. In rare circumstances, interns can lead a small workstream.
For the first scenario, you will report directly to the person you are assisting. In the latter scenario, you will report directly to the Project Leader.
At the MBA level, successful candidates are often assigned to the Consultant Intern role.
Nature of the work
Your work structure is very similar to that of a full-time Consultant. While project Leaders manage the big picture, you will execute "typical consultant work" of a project.
However, Consultant intern positions have a slightly more interesting aspect of their work nature. Technically, consultant interns have more experience and seniority than Associate interns, so they often get to lead or semi-lead a workstream.
Responsibility & report line
As a consultant intern, you will report directly to the Project Leader.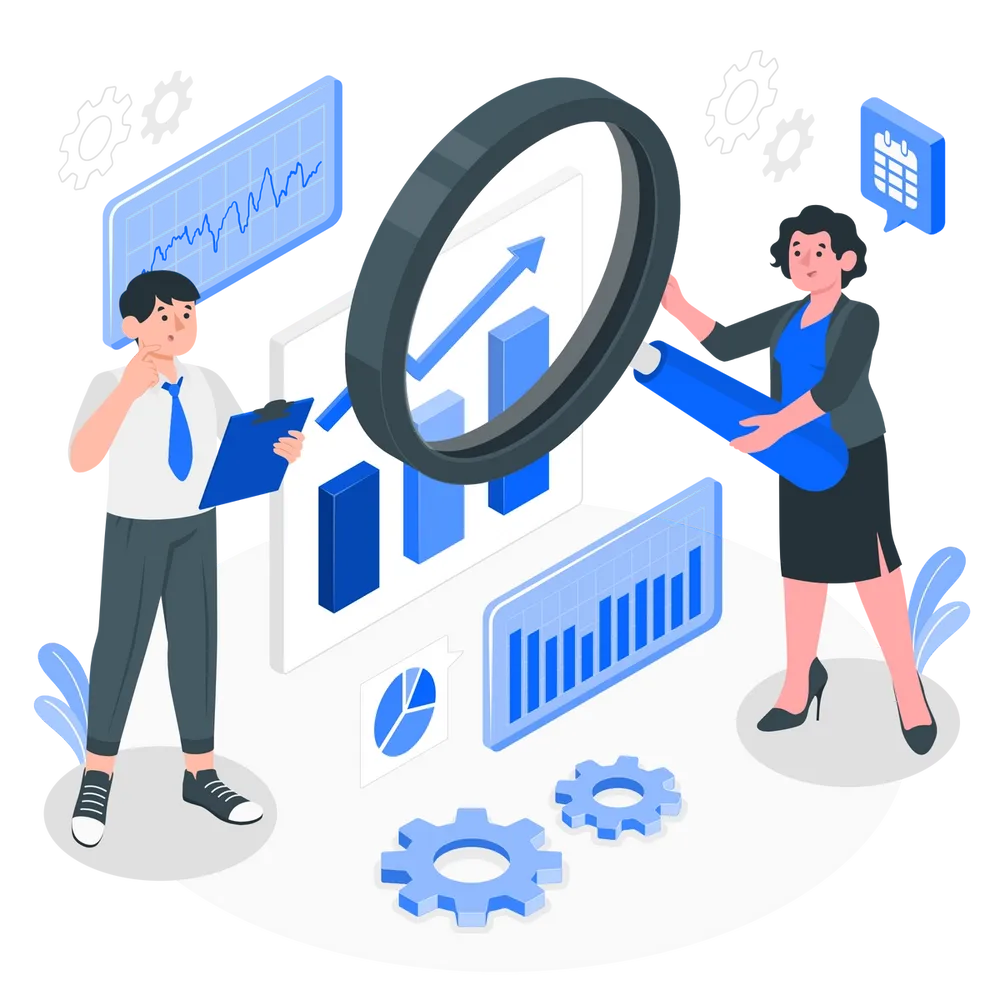 Step 1: Build up skills, qualifications and experience
Here's the cold hard truth – you need to be the "creme-de-la-creme" to even have the slightest chance at the top consulting firms, especially the MBB firms.
Apply only when you're ready! BCG has a 2-year ban on failing candidates. That's why it's important to start learning and practicing as soon as possible and have the right prep strategy based on your background to maximize the chance to get your feet in BCG.
Start learning and practicing early
Consulting prep is ideally a long process. You may spend a year or even more learning the fundamental skills and embracing the mindset, and at least 2-3 months preparing for the resume screening, the tests and case interviews.
I've had customers who passed the recruitment process with very little preparation, but that's more the exception than the norm. So if you are running out of time, you might still have a chance – by quickly learning the "killer tips" offered in the Case Interview End-to-End Program. But in general, it's always good to start early.
To equip yourself with the most well-rounded skill set for BCG Internships, read up and practice on the following topics:
Management Consulting: Job, firms, industry, and the culture of BCG (in particular)
Consulting Math: Math in the business context, mental math, and chart-reading
Tests: BCG Potential Test
Case Interviews: Interviewer-led and candidate-led case, tips and techniques
Fit Interviews: Stories to suggest your outstanding, consulting-fit qualities
Have the right strategy base on your background
As mentioned, BCG has its favorite recruiting grounds, and the firm even develops a portal for its target schools. This means if you're from one of the target schools, congrats, your chances are already much higher than the people who aren't. Besides the prestige of the big brand name schools, you can connect with the BCG alumni and access other available resources easily.
On the other hand, if you're from a regular school, you have to put extra effort into networking and practice. I've written an article on how to enter top consulting firms from non-target schools. Make sure to check it out.
Below is a list of top schools contributing significant percentages of consultants at BCG – according to a 2018 analysis of Wall Street Oasis users. This list, however, might not be comprehensive, so please check directly from the BCG website to know whether your school is targeted and maximize your resources, if available. Percentage of BCG consultants by universities/colleges
| | |
| --- | --- |
| College/University | BCG |
| Harvard University | 7% |
| University of Michigan | 5% |
| University of Pennsylvania | 4% |
| New York University | 3% |
| Duke University | 3% |
| Princeton University | 3% |
| University of California Berkeley | 2% |
| Northwestern University | 2% |
| Stanford University | 2% |
| The University of Texas at Austin | 1% |
| University of Virginia | 1% |
| Cornell University | 1% |
| Columbia University | 1% |
| University of Maryland – College Park | 1% |
Source: Wall Street Oasis
Step 2: Build network early on
Why is networking so important for consulting prep?
Networking is important because most consulting firms, including BCG, start with official referral systems to recruit the best candidates without expending too much effort. Candidates with a referral have higher chances of getting their CVs screened and landing interviews, hence higher chances to be offered jobs. If you can find a mentor – a current/former consultant at your target firm – along with the referral, he/she can provide you with invaluable insider advice.
When to start networking?
As early as possible – relationships take time to build.
If you're still in school, network a year before career events to be one step ahead of the competition, then try to get referrals. Referrals increase the chances of your CV being reviewed by recruiters in the first place.
Who to network with?
Anyone from any practice can refer you, so don't worry too much about applying for one practice while being referred by people from other practices.
What really matters is the seniority of your contacts. Often, one referral from a Partner is equivalent to multiple referrals from non-partners. So the bottom line is: if you can't get a referral from a Partner, be sure many non-partners in that office are willing to vouch for you.
How to network for a BCG internship?
Now that you know who best to network with, where can you find these people? There are four common ways to start networking.
Networking through consulting clubs: The most effective way to network is to build connections with alumni at your school's consulting clubs, who got into BCG. Connections made through this channel are easy to access and quite personal, giving you good chances of getting mentorship and referral.

Networking through acquaintances:

Start with the consultants you know, followed by anyone your colleagues, friends, and family can introduce. The biggest limitation is accessibility – you might not find any potential leads.

Networking through events:

This method is most convenient for applicants from target schools. Consultants here are complete strangers, but they do expect applicants to approach them after the events, so you do have a higher chance than the next method.

Cold-emailing/Cold-calling:

The least effective, but the most scalable method. You find them through LinkedIn or similar means, send emails to establish contact and request for a meeting. Most of the time, you will be rejected, but if you play the cards right, you will get someone on your side.
The key ingredients to effective networking for consulting prep is good preparation and genuine engagements. These ingredients must be consistently maintained throughout your entire networking process, even from the first cold call or email.
After networking, the next step is to prepare for all the parts of the consulting recruitment process.

Step 3: Write resume and cover letter screening
Read the full guides here: Consulting Resume / Consulting Cover Letter
The first step in the consulting recruitment process is resume screening, and even this early, your resume and cover letter must be "consulting!". In both of these papers, explicitly but objectively show off your consulting attributes: leadership, achieving, and problem-solving.
The content
In both of these papers, your stories must highlight the three attributes – either be about leading and influencing people, doing analytical work, achieving the extraordinary, or any combination.
You must also be highly specific and result-oriented. Instead of reciting the company's job descriptions like in other resumes, you need to tell the screener the quantifiable results of your work and show him/her that you are the best.
Specific statements such as "Set the new speed record on flipping burgers, surpassed the previous record by 50%", are more impressive and more trustworthy – even outside the consulting industry.
The presentation
Regarding the format, there is no other option but black-and-white. Keep it absolutely formal and professional. Fancy-looking resumes and cover letters are for creative jobs, not the conservative consulting industry. The recruiters will not even look at such resumes.
Regarding the structure, every bullet, every part of the resume must be the same. The language must be formal. Communication must be top-down, both in resumes and cover letters.
Step 4: Pass the BCG Potential Test
Read the full guide here: BCG Potential Test Ultimate Guide
What is the BCG Potential/Online Test?
The BCG Potential Test is a screening test used by the Boston Consulting Group (BCG) to assess a candidate's numerical, verbal, and logical thinking abilities. The test is available in 2 formats – paper-based, and computer-based – the latter sometimes referred to as the "BCG Online Test".
How to prepare for the BCG Potential/Online Test?
There are four steps on how you should prepare for BCG Potential Test:
Step 1: Learn the test format, rules, and contents
While you can contact your target office to confirm the test format and rules, learn the principles because it remains the same for any given format.
Step 2: Practice answering the questions correctly
Practice each question type without time pressure to get yourself familiar with the question's structure and logical foundation.
Step 3: Practice answering the question quickly
You can increase your mental math, reading speed, or even use some hacking tips to finish the test in time.
Step 4: Do the mock test
This is where you can assess yourself and develop an ultimate test strategy. Do this multiple times until you can nail every question every time.
Check out my test-based BCG Potential Test Comprehensive product if you want to improve your test skills.
Step 5: Pass the BCG fit interview
Read the full guide here: BCG Fit Interview
What do they ask in the BCG fit interview?
Typically, questions in BCG Fit Interview fall into four categories:
Why BCG? Why you are interested in BCG/consulting
Your hobbies and interests
Your previous job (if you have one)
Examples of leadership/achieving mentality/problem-solving skills
This interview often lasts 10-15 minutes, and a successful candidate will go through 4-6 of them. During this, the interview trying to assess:
Whether you are "fit" with the organization – personality, motivation, etc.

Whether you possess sufficient personal experience (i.e leading, handling conflicts, coping with work pressure, etc.) for the consulting world.
How to prepare for the BCG fit interview?
The questions in the fit interview usually require you to tell a story about "that one time in your life" to illustrate your character and values. So the best way to ace them is to prepare 3-5 well-rounded, detailed stories. You should also view these stories from every possible angle, showing off either a consulting trait or your values.
Sometimes, you have to use the same story to answer several question types with different angles. This means that 3-5 well-prepared stories are good to go. Such an approach can give you the flexibility to answer any questions, even the unexpected ones.
So how can you prepare such stories? Spend your efforts on three layers of a story – the content base, the plot, and the style.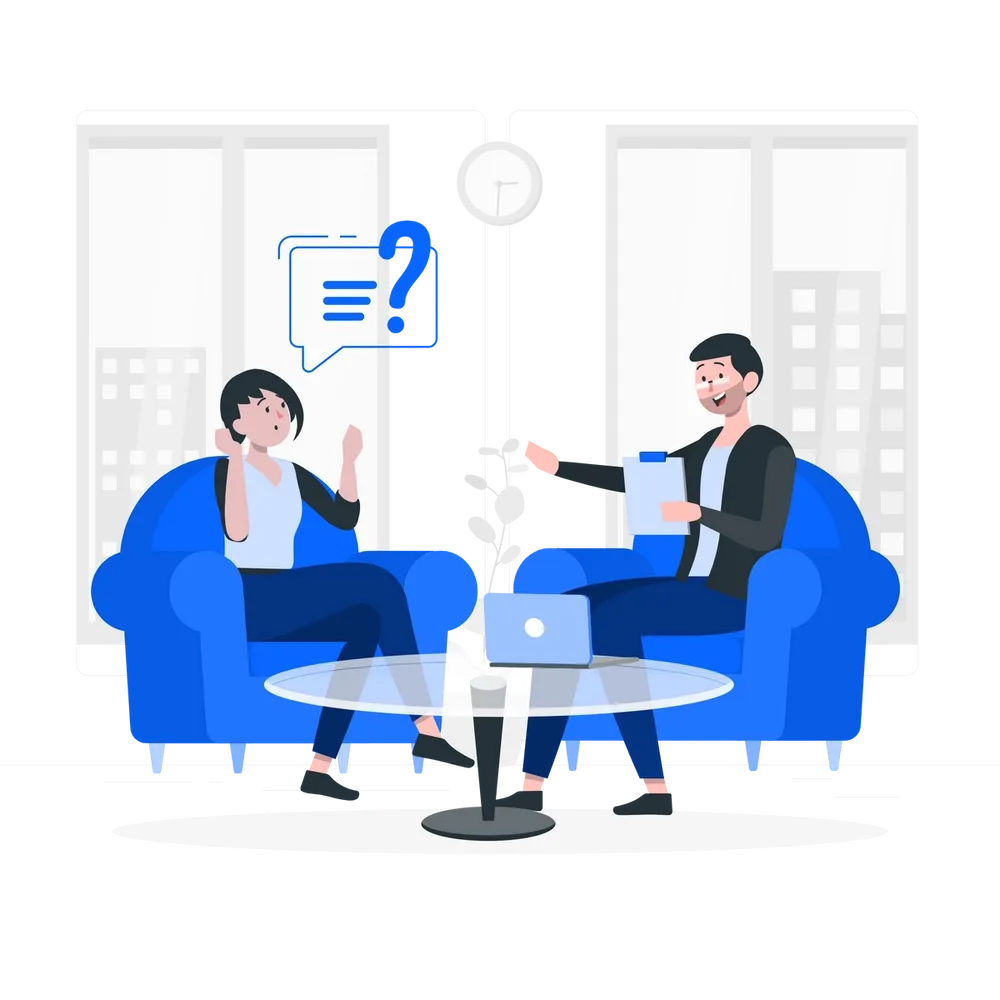 Step 6: Pass the BCG case interview
Read the full guide here: BCG Case Interview
Besides the fit interview, candidates must also pass the case interview before they officially become interns/staff at BCG.
What are case interviews?
Case interviews are job interviews where the candidate is asked to solve a business case or problem. At BCG, case interviews often last 30-45 minutes each, and candidates often go through 2 to 4 case interviews. These interviews are likely done by senior Partners or Directors.
What are BCG case interviews like?
BCG case interviews are often candidate-led. At the most extreme of this format, the candidate "leads" the problem-solving process breaking down the problem through an "issue tree" and hypothesizing for the root causes. The interviewer assists the candidate by supplying data to test their hypotheses.
Some BCG offices also use written interview cases. A written case interview is a case interview where you receive the questions and data, as well as deliver your recommendations in written forms of communication.
How to prepare for BCG case interviews?
Whether you have a written case or a candidate-led interview, they both resemble closely to real consulting work. Therefore, you need to approach these cases in the same way real consultants approach their projects. I recommend you practice the following topics:
#1: Familiarize with candidate-led case examples
Get used to the flow of a candidate-led case interview by watching as many examples as possible. You can find several samples cases provided by BCG here:
Here at MConsultingPrep, we also have a few candidate-led case examples in our Case Interview E2E Secret Program, complete with detailed feedback on every aspect from content to presentation, all in video format.
#2: Practice consulting math
Consultants work with quantitative data a lot. Often, there is not enough time to take a calculator when you're in the middle of the work, and doing so in front of clients makes a bad impression. This is why mental math skills are important.
In the beginning, consulting math can be difficult for some; nonetheless, I have a few tips for you to ease the process and still practice effectively:
Use Your Head: Do all your daily calculations mentally unless an EXACT answer is required.
Flatten the Learning Curve: At the start, a piece of scratch paper and a 5% margin of error really help; once you are confident, discard the paper and narrow down the margin.
Establish a Routine: Allocate some time for daily practice this may seem hard at first, but once you've overcome the inertia, you can literally feel the improvement.
#3: Develop business intuition
Having business intuition and knowledge will undoubtedly enhance your performance in case interviews.
Business intuition cannot be developed overnight, so you need to practice it daily. I personally improve my business intuition through two sources:
Written Sources: I suggest reading business papers every day; you can visit BCG websites for their excellent articles. Beware though – it's not the pages you read that count, but the insights you draw from them.
First-hand Experience and Observations: Don't just come to your workplace to work; try to examine what senior managers are doing – what's the rationale for their decision, and how has it impacted the organization?
#4: Learn the fundamentals and frameworks
As an intern in BCG, you will need to tackle real business problems; hence, knowing the fundamental concepts of consulting problem-solving is crucial. In the candidate-led case interview, particularly, make sure to master the use of hypotheses, issue trees, MECE principle – they are the backbone of this interview kind.
You should also familiarize yourself with some common frameworks. Be careful though, frameworks need a lot of customizations to fit with real cases, and to customize effectively you need the fundamental knowledge. In the beginning, it will tempting to focus on the frameworks – if you make this common mistake, be prepared for some very unpleasant surprises in the interview.
I've written an article on Case Interview Frameworks, with tips and techniques in case interviews, as well as some myth-busting on common misconceptions about frameworks. Make sure to spend some time reading it.
#5: Perform mock interviews
The best way to train on something is to do it.
Well, you CAN'T simply come to BCG and ask them for a case interview, but you CAN find a partner to conduct mock interviews for you. If you can find yourself a former consultant to do it, great! They've been through countless case interviews, both mock and real, so they can give you valuable feedback.
Make the best of every mock interview you do by recording and listening to them afterward. You'll realize a lot of mistakes and areas you can improve.