Deloitte Online Assessment is the second round in the recruitment process, taking place after a potential candidate successfully passes the resume screening. This test is used to verify applicants' logical and critical thinking, as well as personality fit with the firm. The exact format and contents of the Assessment vary across offices and positions. This article will provide the overview of the test, break down of popular question types and a comprehensive preparation guide.
What is Deloitte online assessment?
Deloitte Online Assessment is a screening test to help the firm filter out unqualified applicants before the interviews. The test is designed specifically for Deloitte to assess candidates on verbal reasoning, numerical reasoning, situational strength and personality traits. To serve this purpose, the Online Assessment is normally divided into two main parts:
Game-Based Assessment: this is used interchangeably with a personality questionnaire in some offices, to assess personality traits such as innovative capability, risk-taking level, or decision-making style. Some Deloitte offices may skip this step, or use a different test format.
Online Aptitude Test: this test assesses a candidate's logical, verbal and numerical capability. This test is more popular and standardized among Deloitte offices.
Unlike consulting standardized tests like the McKinsey PST or BCG Potential Test, the Deloitte Online Assessment test format varies from place to place and from position to position, making the preparation process more demanding. However, the underlying principles for test-taking are consistent. Therefore, there is a general approach to help you prepare for those tests.
Deloitte recruitment process
The core recruitment process can be divided into five separate parts: Online Application, Online Assessment, Job Simulation, Virtual Assessment Center and Final Interview. Each Deloitte office will decide on their own recruiting protocols, so they vary widely. For example, the selection process in China involves only four stages while the UK office requires candidates to go through five stages.
The Online Assessment takes place between the Online Application and the Job Simulation step. This test is used to eliminate the obviously ineligible applicants, saving expensive resources spent organizing later rounds.
No prior business knowledge is required as this round is used to assess solely your behavioral traits and reasoning capability.
Deloitte online assessment cut-off rate
The cut-off score for the Deloitte Online Assessment is estimated at roughly 70-80%, with as much as 60% of the candidates being eliminated in this round, according to our field reports.
In the next part, we will dig deeper in the various test formats used by Deloitte and an optimal preparation strategy.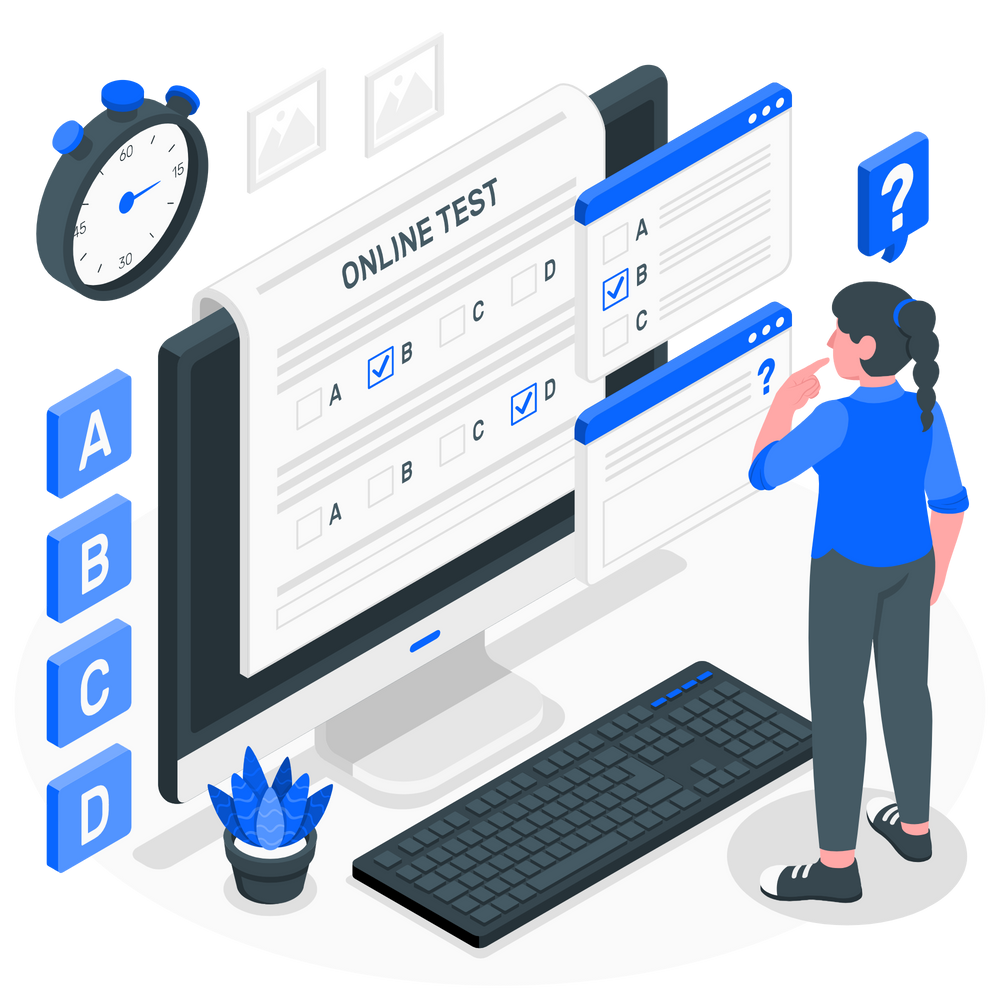 What is Deloitte game-based assessment?
The Game-based Assessment is a personality test. It is designed specifically for Deloitte to examine their candidates' traits and behavioral styles, which are difficult to extract from standardized tests or interviews. Based on required characteristics, Deloitte measures applicants' suitability for a role. The test is taken online, either via mobile app or website. An invitation to join this test will be sent to your email if you successfully pass the first resume round.
Each Deloitte office will have full authority on whether game-based tests are used or not and which game is played. The most common game used by Deloitte is Cosmic Cadet, developed by Arctic Shores Limited. In Australia, Deloitte worked with Talegent Gamify to develop their own recruitment game.
Which criteria is used to assess a candidate?
Deloitte worked with game developers to identify job-relevant competencies, which are designed into the game logic to be tested. Here are some traits that are assessed in a candidate using this test format:
Risk-aversion level: your perception and acceptance of risks
Innovation: your ability to create and adapt in a situation
Complexity management: your ability to comprehend and solve complex problem
Decision-making: your decision-making style
Learning: your willingness and capability to learn
Resilience: your ability to handle stress and pressure
Test format and questions types
There are two separate aptitude test formats, varying by locations, as follows:
Deloitte Aptitude Test: This format follows the structure of the traditional aptitude test, mostly including situational, numerical and verbal reasoning questions divided into separate tests.
Deloitte Online Immersive Assessment: In this format, all question types are blended into one test. The test typically comprises 35 situational, numerical and verbal reasoning questions divided across five sections, with each section containing different question styles.
There is no time limit for the tests, but it is required that the candidates complete them in one sitting. On average, it takes around 80-100 minutes to finish the entire test. In this section, we will address some common question formats found in a Deloitte Aptitude test.
What is the Deloitte aptitude test?
Deloitte Aptitude Test follows the format of a standardized aptitude test, used to determine a candidate's skill or propensity. No prerequisite knowledge is required. The test contains three main parts: numerical reasoning test, situational strengths test, verbal reasoning test. In each part, there are 25 questions, so the question tally is 75. The test is rated by prior test-takers as difficult, so landing a job would require extensive advance preparation.
Deloitte situational strength tests
A Situational Strength Test presents candidates with different hypothetical workplace scenarios and potential response options. Candidates are asked to select their most likely response or rank their preference. The tricky part is every answer seems like a good idea, so the answer will depend on what is considered a key priority.
Deloitte uses this test to understand a candidate's problem-solving approach, as well as the working style and culture fit. To nail this test, it's important to keep in mind all the criteria Deloitte uses to assess their candidates and factor in some common sense.
Example from Cappfinity
You have been working hard on a project report for the last two days, and have almost completed it. You suddenly receive some new information from a colleague which could be of use, but have little time left to make any changes. You need to submit the report by the end of the day.
What do you do?
Please RANK ORDER the options below, with 1 being what you are most likely to do and 5 being what you are least likely to do:
You decide to continue working on the report as it is, and will look over the new information if you have time once you are finished.
You scan through the new information, and check whether there is anything important to include. Although it is close to the deadline, you are willing to adapt the report.
You feel confident in submitting the report without using the new information. You know you do not have enough time to make any changes to your report so close to the deadline.
You read through the new information, and change the report to include it. You are happy to make last-minute changes.
You submit the report as it is. You will wait for your manager's feedback before you decide whether or not to include the new information.
Option 1
1st.
It is crucial to submit the report on time as other people are waiting to read it. Once you've made sure the report is complete, you can further refine it according to your colleague's comments.
Option 2
3rd.
It's a good thing to consider new ideas, but you could be late for the deadline if you follow this option.
Option 3
5th.
This option may indicate little respect for your co-worker's suggestions, and you can miss some valuable information.
Option 4
4th.
Like option 2, this response can affect your compliance with the due date. Moreover, last-minute changes may not be thorough and include unexpected errors as you have little time to review them.
Option 5
2nd.
This is also an effective option as you have followed the due date. However, the addition of new ideas should be decided by you proactively, not depending on your manager.
Deloitte verbal reasoning tests
Read more: An Introduction to Verbal Reasoning Tests
Deloitte Verbal Reasoning Test is a mixture of question types used to assess different verbal skills, including grammar, vocabulary, sentence improvement, reading comprehension. The most common type found in the Deloitte test is reading comprehension questions, which provide a passage of text and questions in the form of multiple choice or True/False/Not Given.
Most questions are reviewed to be time-consuming and challenging. So it is important to familiarize yourself with the question type beforehand by intensively practicing.
Example from SHL
Many organizations find it beneficial to employ students over the summer. Permanent staff often wish to take their own holidays over this period. Furthermore, it is not uncommon for companies to experience peak workloads in the summer and so require extra staff. Summer employment also attracts students who may return as well-qualified recruits to an organization when they have completed their education. Ensuring that the students learn as much as possible about the organization encourages interest in working on a permanent basis. Organizations pay students on a fixed rate without the usual entitlement to paid holidays or bonus schemes.
Based on this information you have been provided with, please select whether each statement is TRUE, FALSE, CANNOT SAY
Statement 1: It is possible that permanent staff who are on holiday can have their work carried out by students.
Statement 2: Students in summer employment are given the same paid holiday benefit as permanent staff.
Statement 3: Students are subject to the organization's standard disciplinary and grievance procedures.
Statement 4: Some companies have more work to do in the summer when students are available for vacation work.
Statement 1
True.
The passage mentions "Many organizations find it beneficial to employ students over the summer. Permanent staff often wish to take their own holidays over this period."
Statement 2
False.
The passage states that "Organizations pay students on a fixed rate without the usual entitlement to paid holidays or bonus schemes."
Statement 3
Cannot say.
There is no information about "standard disciplinary and grievance procedures" in the text.
Statement 4
True.
The passage says "Furthermore, it is not uncommon for companies to experience peak workloads in the summer and so require extra staff".
Deloitte numerical reasoning tests
Read more: Numerical Reasoning Tests Overview
In the Deloitte Numerical Reasoning Test, tables and charts are presented with corresponding multiple-choice questions. Candidates are required to quickly analyse the information given and calculate the answers. Normally a calculator is allowed, though make sure to double-check with the office you are applying to.
Example from Cappfinity
| | Predicted Sales | % Leisure | % Health | % Beauty | % Others |
| --- | --- | --- | --- | --- | --- |
| London | £750,000 | 42% | 28% | 22% | 8% |
| Manchester | £500,000 | 54% | 20% | 20% | 6% |
| Bristol | £625,000 | 48% | 25% | 20% | 7% |
This table shows your predicted sales figures for this month and the percentage of these sales expected to come from each department. Half way through the month, London has only achieved 29% of their target for Beauty.
How much more will they need to sell to achieve this target?
A. £47,850
B. £165,000
C. £63,800
D. £117,150
E. £71,000
Answer
Option D.
The target sales for Beauty in London is:
£750,000 x 22% = £165,000
To achieve this target, they have to sell:
£165,000 x (100%-29%) = £117,150
What is Deloitte online immersive assessment?
Deloitte Immersive Online Assessment is a form of online aptitude test, used to test different aspects of a candidate's mental capability. In this test, situational, verbal and numerical tests are blended together in scenarios given in passages, images or charts. Candidates are required to locate the data and information themselves, which is slightly different from standard aptitude tests with one passage and a corresponding question.
There are some variations to the test format depending on department, role and office location. Your performance on this test is assessed against the Deloitte competencies criteria, including communication, achievement of goals, commercial awareness, career motivation, planning and organizational skills, adaptability, problem solving. Although the assessment does not have a time limit, one should commit about 80-100 minutes to do it.
Deloitte online immersive assessment format
One typical blended assessment will consist of 35 situational judgement, numerical reasoning and logical questions divided across 5 different sections as follows:
Introduction: No question is included in this part. It will present some videos about working life at Deloitte to set the scene for subsequent sections.
What makes you succeed: This part contains 8 situational judgement questions, requiring candidates to rank responses according to their preference.
Getting started at Deloitte: There are 9 straightforward situational judgement questions setting the scene for your hypothetical project as a Deloitte graduate.
The future of work: This section contains 6 numerical reasoning in multiple choice form and 2 situational judgement questions. These questions involve simple calculation but the information source is tricky to locate.
The rise of automation: This is the toughest one among the five rounds, with a mixture of 5 numerical reasoning questions and 5 rank order situational judgment questions. This entails high-level math problems and you need to use assumptions in your calculation to determine estimated value.
Step 1: Verify the test format
Each Deloitte office has full authority on which test format they use. So make sure you prepare for the right one.
Try your best to find out as many details about your tests as possible. Make full use of your Deloitte connection, directly contact your target office to get most accurate and up-to-date information. Careful research can only serve you well in your preparation process.
Step 2: Familiarize yourself with test principles, rules and contents
Once you've gathered enough information about your test version, start preparing right away.
First thing first, carefully go over the test principles and formats. Getting familiar with the upcoming test helps you craft the best preparation strategy, especially when the time is limited.
If you find your target office uses an unfamiliar test version, then only being familiar with the test formats can put you at a major advantage to other applicants.
Step 3: Practice fast reading and verbal reasoning
The average time you have for one question is approximately 60 – 90 seconds, and there is a lot of information to process. In both the situational judgement and verbal reasoning questions, you have to consume long passages of texts. So to ace the Deloitte test, fast reading is one essential skill. In the Speed Reading Techniques article, I have identified two methods for better scanning texts:

Trackers and pacers: Use trackers and pacers such as a pencil to guide your reading. Your natural eye movement subconsciously slows your reading comprehension down. Trackers and pacers help to guide your reading, speed up and smooth the reading process.
Perceptual expansion: In this technique, you only focus on center words in each line and let your peripheral vision do the rest. This is because if you focus on one word, you can still perceive the and register the sides of it.
Step 4: Practice numerical reasoning and mental math
There's no way you can escape math in your Deloitte Online test. The only way to get over math problems is to master them with practice.
Numerical reasoning questions are more than mental math, but accuracy in your calculation is one step closer to getting the correct and fast answers. Mental math capability depends largely on the amount of time spent practicing. Getting a grasp of the basic tips and guidelines can help you get started on practicing.
Step 5: Practice answering the questions correctly and quickly
Speed and accuracy is both the key to passing the Deloitte online tests.
It's crucial to get as many correct answers as possible. Finishing the test quickly does not mean anything if you didn't get the right answers. So first of all, try the practice tests without time pressure, take your time to really understand the logic behind each question.
Once you've mastered the logic and nailed almost every question with ease, it's the time for speed improvement. The more you practice, the faster you get. Also, it's important to embrace some test-taking tips and techniques to finish faster.
Step 6: Perform full mock test in simulated condition
The real tests require more than just good knowledge preparation. There are many factors contributing to a successful test: the pressure, the external condition, the mentality of the test-takers,… So it's important to simulate the real test-taking condition and practice full mock tests several times before the real one. Deloitte does not provide full mock tests. You need to piece together some question types, with the same number and difficulty.
Mock tests also help you to adapt and develop your own test-taking strategy. And based on the mock tests results, you can direct the amount of practicing time and effort accordingly.
If you successfully pass the online assessment, it is important to get a peek of what's waiting for you ahead. As I have stated, the recruitment process varies across locations. So here is a list of the most common tests coming next.
Versant test
Deloitte Versant Test is an automated spoken language test, taken on the telephone or the computer. Candidates are required to listen to the questions and answer accordingly. This test is used to evaluate candidates on skills such as fluency, pronunciation, listening and comprehension of English language with consistency and accuracy.
Job simulation assessment
The Deloitte Job Simulation Assessment consists of questions in a variety of formats: written response, multiple choice, ranking and the most prominent one is short video responses. All questions involve hypothetical scenarios you might face in your working role at Deloitte. In preparation, keep in mind that you have to record yourself answering questions, so dress professionally and practice both verbal and non-verbal communication. This assessment format is more often used for graduate recruitment.
Deloitte assessment center
Candidates can be invited to join a full-day or half-day event of the Deloitte Assessment Center at the office. The event may have the following activities: written exercise, group discussion, case study presentation and first interview with a member of the HR team.
Deloitte fit interview and case interview
In many Deloitte offices, passing the online tests will lead to the Interview Round. The total number of interviews for a candidate depends on two things: (1) whether you are applying as an experienced professional or as a fresh graduate and (2) the country/office that you are applying for. The Interviews can take place either online or offline, but the offline format is preferred for direct interactions.
The Interview is the most intense and severe round. And if you are expecting to join the Consulting service line, brave yourself for some intensive case interviews with Deloitte managers.