How to get into top consulting firms?
This article from a former McKinsey consultant will help you understand how to approach each step and maximize your chance at getting these prestigious and high-paying jobs!
Here's the cold hard truth – you need to be the "creme-de-la-creme" to even have the slightest chance at the top firms, such as McKinsey, BCG, or Bain. Lower down in the tier list, at Big 4 firms or the so-called Tier-2 firms, chances are higher but it's still a highly competitive field – those firms don't pay handsome salaries for nothing!
Apply only when you're ready! Many consulting firms have a 2-year ban on failing candidates, so try to maximize your chances beforehand. It helps to have a mentor – which I will discuss in the second step about networking; for now, let's focus on the necessary attributes first.
What consulting firms look for
You need to equip yourself with the following three attributes before joining the management consulting world: leadership, achieving, and problem-solving. These are the core attributes that exist across all successful consultants.
Leadership ability: Getting a bunch of experienced people to do something they don't want to is never easy; additionally, consultants usually work in teams. Keep in mind, "leadership" is about influencing people, not about getting nominated as the class monitor.
Achieving mentality: The problems are always big and difficult, while deadlines are tight; don't even think about work-life balance here, you have to go all-out. People unwilling to work that hard are never kicked out of the industry, because they never get in!
Problem-solving abilities: I'm talking about the analytical aspect of problem-solving – the whole consulting industry exists on the basis that consultants can break down business problems better than anyone else.
Outside these core attributes, consulting firms also look for business acumen, and sometimes, technical know-how (at highly prestigious boutique firms, for example). As a result, you may need to read business/consulting publications, and gear up on industry knowledge in advance. However, these aspects are not as important as the three key qualities I've mentioned – you'll see those three popping up throughout the consulting selection process.
Start learning and practicing
Consulting prep is ideally a long process – you may spend a year or even more learning the fundamental skills and embracing the mindset, and at least 2-3 months preparing for the resume screening, the tests and case interviews.
I've had customers who passed the recruitment process with very little preparation, but that's more the exception than the norm. So if you are running out of time, you might still have a chance – by quickly learning the "killer tips" such as offered in the Case Interview End-to-End Program – but even if you are only intending to apply, it's always good to start early.
To equip yourself with the most well-rounded skill set for consulting, read up and practice on the following topics:
Consulting target schools (for MBB Firms – McKinsey, BCG & Bain)
All MBB consulting firms have their favourite recruiting grounds, mostly top business schools in the United States/Canada. Candidates from these schools have a much higher chance of networking and getting selected for an interview.
There is no official statement from any firm about their target schools, nor do we find any official data on the backgrounds of MBB consultants, but we can make fairly good guesses. Below is a list of top schools contributing significant percentages of consultants at MBB firms – according to a 2018 analysis of Wall Street Oasis users.
Percentage of former McKinsey, BCG, Bain users on WSO
coming from target schools in the US, 2018
| College/University | McKinsey | BCG | Bain |
| --- | --- | --- | --- |
| University of California Berkeley | 0% | 2% | 8% |
| New York University | 2% | 3% | 0% |
| University of Pennsylvania | 6% | 4% | 0% |
| University of Texas at Austin | 1% | 1% | 4% |
| Yale University | 6% | 0% | 3% |
| Harvard University | 1% | 7% | 0% |
| University of Michigan | 6% | 5% | 0% |
| Northwestern University | 1% | 2% | 1% |
| University of Virginia | 0% | 1% | 0% |
| Stanford University | 4% | 2% | 8% |
| Cornell University | 2% | 1% | 0% |
| Duke University | 3% | 3% | 0% |
| University of Illinois at Urbana-Champaign | 0% | 0% | 0% |
| Penn State University | 1% | 0% | 0% |
| Princeton University | 3% | 3% | 3% |
| University of Cambridge | 3% | 0% | 1% |
| Boston College | 3% | 0% | 1% |
| Georgia Institute of Technology | 0% | 0% | 0% |
| Georgetown University | 1% | 0% | 1% |
| Columbia University | 1% | 1% | 3% |
| University of Toronto | 0% | 0% | 0% |
| University of Maryland – College Park | 0% | 1% | 0% |
| University of Western Ontario | 0% | 0% | 5% |
| University of Southern California | 0% | 0% | 1% |
| University of Notre Dame | 2% | 1% | 3% |
Don't see your school here? First of all, that does not mean your school is not targeted by MBB – the list is derived from WSO user data and by no means comprehensive – so take it with a grain of salt. Secondly, if your school is indeed non-target, you can still make up for it by extensive learning and preparation – I came to McKinsey from a non-target school, and there I met people of all backgrounds, so in a sense, "Anyone can make it to Consulting".
On the other hand, coming from a target school does not guarantee you a spot, even in the testing round. It only means you have more opportunities, but to be a consultant at MBB or Big 4 firms, you still need to work hard AND smart.
Either way, the following steps apply for any and all candidates, so keep reading!
Why is networking important?
Successful networking and having a good mentor is crucial in applying for management consulting.
Every year, dozens of thousands of applications are screened by McKinsey, BCG and Bain consultants, but less than 1% of them are ever accepted. A big part of the selection process involves case interviews conducted by managers – these interviews are expensive because they take away revenue-generating hours from said managers.
To make the most out of these expensive interviews, consulting firms highly favor candidates with positive reviews from inside the firm or the alumni network – hence the importance of networking in the initial rounds. If you can find a mentor – a current/former consultant at your target firm – all the better, because besides the referral, he/she can provide you with invaluable insider advice.
At MConsultingPrep, you can get the most in-depth information about management consulting from our experienced consultants (2-10+ years of coaching). Our coaches will give you actionable feedback on your performance, discuss your current readiness, and provide strategic study plans to ace top firms' interviews.
How to network for a consulting offer?
Now, how do you go about networking?
Networking through acquaintances: This is usually the most effective – you start with the consultants you know, followed by anyone your colleagues, friends and family can introduce. Connections made through this channel are the most personal, giving you the highest chances of getting mentorship and referral.
Networking through events: This is the second-best method, most convenient for applicants from target schools. Consultants here are complete strangers, but they do expect applicants to approach them after the events, so you do have a higher chance than the next method.
Cold-emailing/Cold-calling: The least effective, but the most scalable method. You find them through LinkedIn or similar means, send emails to establish contact and request for a meeting. Most of the time, you will be rejected, but if you play the cards right, you will get someone on your side.
Whatever you choose, once you set up an appointment, you need to be concrete about when and where to meet, what you want out of a meeting, and how you will get it (i.e.: what you will ask). Being explicit with your contact will increase the chance of them saying yes to you, and make a good first impression (consulting culture values being explicit).
After networking (or you might bypass this step and apply through online portals – which is more convenient, but much more competitive), the next step is to prepare for all the parts of the consulting recruitment process.

Read the full guides here: Consulting Resume / Consulting Cover Letter
The first step in the consulting recruitment process is resume screening, and even this early, your resume and cover letter must scream "consulting!". In both of these papers, explicitly but objectively show off your consulting attributes: leadership, achieving and problem-solving.
The content
The stories you tell in the resume and cover letter must also coincide with the three attributes – it must either be about leading and influencing people, doing analytical work, achieving the extraordinary, or any combination. You can throw in some other features such as business background, technical knowledge, creativity (and in the cover letter, your personality) as spices, but make sure to perfect three main dishes.
In terms of content, you must be highly specific and result-oriented. Instead of reciting the company's job descriptions like in other resumes, you need to tell the screener the quantifiable results of your work, and show him/her that you are the best, even if it's just flipping burgers (in which case, say something like "Set the new speed record on flipping burgers, surpassed previous record by 50%"). Those specific statements are thoroughly more impressive and more trustworthy – even outside the consulting industry.
The presentation
In terms of visual format, there is no other choice but black-and-white. Keep it utterly formal and professional, embrace the cold beauty of Times News Roman on a basic background. Fancy-looking resumes belong to creative jobs, not the conservative consulting industry – those resumes tend to head straight for the bin very quickly. Same goes with the cover letters.
Your language must remain absolutely formal at all times, and it must be perfect to the last details. In the resume, the structure of each and every bullet, every part must be the same, and even in the more personalized cover letter, your communications must remain top-down. Consultants love structure almost to a fault!
Read the full guides here:
McKinsey PST Ultimate Guide / McKinsey Imbellus Game Guide

2020 Guide to Bain Online Test
What are consulting tests?
Consulting screening tests are basically reasoning tests optimized for the consulting recruitment process – although the wording might be different, they all test for verbal reasoning (handling written language), numerical reasoning (handling numbers), and logical reasoning (drawing conclusions based on limited given facts).
McKinsey sticks for the longest time with a standardized paper-based test called the Problem-Solving Test (PST) – however, in 2020, they began the switch to the computer-based Problem-Solving Game. The BCG Potential Test and Bain Online Test are less standardized, and usually computer-based (although paper-based tests do exist in a few locations).
How to prepare for McKinsey PST, BCG Potential Test and Bain Online Test?
The key to preparing for the McKinsey PST, the BCG Potential Test or the Bain Online Test is to break down the question types and learn how to answer each type individually, while also reinforcing your verbal, numerical and logical reasoning skills.

Breaking down the question types helps you learn quickly and efficiently while skill training ensures long-term flexibility should the test format be changed (which is unlikely in management consulting – a highly conservative industry).
After you have practiced thoroughly with each question type, the next step is to do mock tests to self-assess and develop a test strategy. I would advise you to select mock tests harder than the actual tests – if you can do them well, the real ones will be a breeze.
These are the same approaches taught in all of my test-related products – McKinsey PST Comprehensive and BCG Potential Test Comprehensive.
How to prepare for game-based and situational assessments (McKinsey Problem-Solving Game)?
Starting in 2020, the trend towards game-based/situational assessments has spread to MBB consulting firms, with McKinsey rolling out the new Imbellus Problem-Solving Game, and Bain offices reported to utilize situational questions in their Online Test.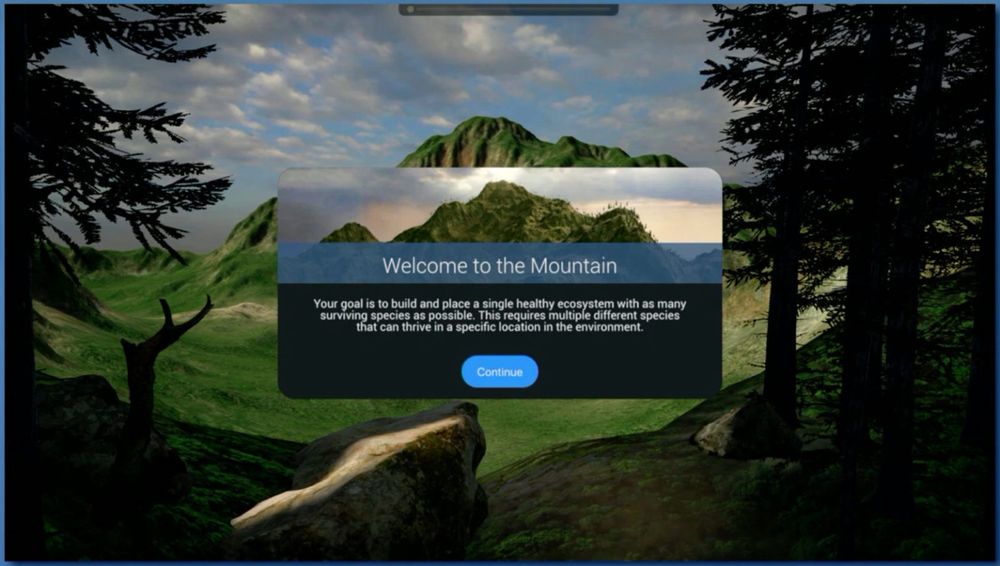 These tests usually collect data about a candidate's skills and behaviors throughout the testing process to build a profile, then compare it to that of employees in the firm – the more similar a candidate is to the best employees, the more likely he/she is selected. This is a literally game-changing move, meaning the emphasis is no longer on getting the right answers, but to look like a consultant in the process.
However, the basic approach remains the same – decipher the mechanisms and identify efficient strategies, while also working on improving your consulting skill set.
Read the full guides here: Case Interview 101 / Case Interview Examples
What are case interviews?
Case interviews are job interviews with a business context, where candidates are asked to propose solutions to a business problem. In these interviews, candidates are assessed on analytical problem-solving skills, business acumen, as well as people skills.
This kind of interview is almost synonymous with the management consulting industry, and has remained the single most important part of the whole recruitment process. At top consulting firms (McKinsey, BCG, Bain), each candidate must go through 4-8 case interviews before being admitted simply cannot get into consulting without mastering case interviews.
In terms of format, case interviews can be divided into two extremities: candidate-led and interviewer-led. A pure interviewer-led case consists of individual questions, which the interviewer uses to direct the problem-solving process; a pure candidate-led case, on the other hand, consists of one big problem, and the candidate directs the problem-solving process under observation of the interviewer. In reality, however, most case interviews fall somewhere in-between; McKinsey interviews are more interviewer-led, while BCG and Bain leans towards the candidate-led side.
How to prepare for case interviews
Here is a 9-step process to prepare for consulting case interviews:
Step 1: Learn the basics of case interview theory
Step 2: Watch a simple case interview example
Step 3: Review the basics of case interview theory
Step 4: Practice with simple mock case interviews
Step 5: Start improving business intuition
Step 6: Start training on consulting math
Step 7: Practice with more advanced mock case interviews
Step 8: Learn tips and techniques, as well as the most advanced theory
Step 9: Practice with more mock cases, review and improve
This process is discussed in this article, and you can also find case interview examples as well as case books from reputable consulting clubs to help with the prep process in this list.
The key point of this 9-step process – as well as passing the case interviews – lies in mastering the fundamental theory of the case to become highly flexible, while also mastering the "killer tips" to shorten the time needed for preparation and enhance the performance. These two aspects of case interview prep must go hand-in-hand – that's the difference between "almost passing" to actually getting an offer from McKinsey.
Group case interviews
Read the full guide here: How to Succeed in Group Case Interviews
Some firms utilized a group version of case interview – such as Deloitte, whose interview is explained in detail in another article.
Group case interviews help firms better understand how good you are at coordinating and influencing people – which is essential in a consulting environment. As such, there are two things you must remember during these group cases:
Everyone can get offers: Group case interviews are not zero-sum games where someone's win is someone else's loss – multiple candidates can be selected from each interview; so treat other candidates like teammates, not competitors.
Show leadership skills wisely and constructively: Leading is not about intimidating or overwhelming others' opinions. It's about guiding people to the best course of actions for the group.
Written case interviews
Two out of three MBB firms – BCG and Bain – use written case interviews.
A written case interview is a case interview where you receive the questions and data, as well as deliver your recommendations in written forms of communication. This simulates the actual work of management consultants – who have to constantly filter piles of data in very limited time to extract the most relevant insights.
To pass these high-pressure written cases, besides regular case training, you must learn to read quickly as well as work comfortably with numbers and charts. Effective time management is crucial – and the most effective way is to timebox your activities: Allow each question only a set amount of time and move on to the next when the time runs out.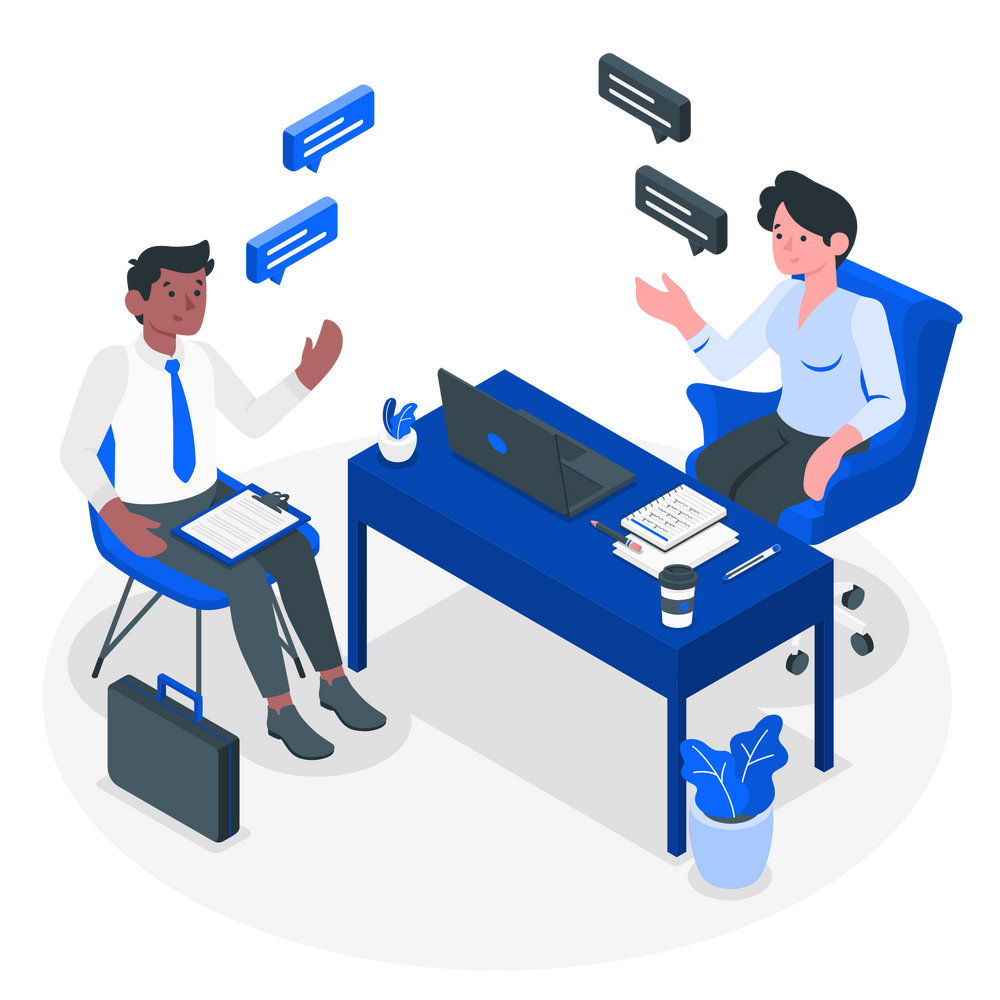 Read the full guide here: Consulting Fit Interviews – McKinsey, BCG, Bain
What are consulting fit interviews? Personal Experience Interview?
Consulting fit interviews examine whether the candidate has the necessary motivations, experience and traits to join and stay with the firm. At McKinsey, the fit interview session is called Personal Experience Interview, while at Bain it is referred to as the Experience Interview.
Usually one fit interview session accompanies each case interview to form a complete consulting interview process.
Back when I joined McKinsey, these fit interviews didn't play much of a role in consulting recruitment; but the game is changing – case interviews are still the biggest factor, but fit interviews have also become important in the hiring decision. As such, you must prepare for fit questions as part of the case interview prep process.
Consulting fit questions can be divided into roughly 3 main types:
Behavioral questions ask you to tell stories (often workplace stories) which reflect desirable traits and experiences.
"Why" questions, such as "why consulting?", "why McKinsey/BCG/Bain?" assesses the candidate's motivations
Personality questions paint an overall view of who you are as a person, and whether you can fit in the culture of the firm.
I'll tell you how to answer each type right now.
How to prepare for behavioral questions?
Prepare 3-5 detailed, all-round, refined stories exhibiting all the required traits, then tune the stories according to the interviewer's questions. This story-based approach allows for much more flexibility than the usual "make scripts for likely questions".
To craft such stories, follow the 3 steps below. All of them are discussed in detail in the Consulting Fit Interview article, so check it out if you wish to learn more.
Step 1: Lay down the content base
Select 3-5 "extraordinary" stories in your personal and professional life, then gather all related details.
Step 2: Form the story plot
For each story, trim away the unimportant and technical details; enhance the rest to reflect the qualities most important to consulting (leadership, achieving, and problem-solving).
Step 3: Refine your style
Practice telling those stories until you see people listening to you attentively; the point is to create a charming, unique and natural style for yourself – good storytellers always have their styles.
How to answer the "why" questions and personality questions?
For the "why" questions, your answer must be unique, specific, authentic and appropriate.
Unique: Your reasons should make yourself stand out from the crowd by pertaining to your own experiences, preferences, and plans.
Specific: Whether they're asking "why consulting" or "why McKinsey/BCG/Bain", your reason should be specific to that one firm only, or even the office you're interviewing at.
Authentic: Don't fake an answer just to impress your interviewer – they will see through it.
Appropriate: Not every reason is suitable for the interviewing table – avoid any reason suggesting that you can easily quit the firm, such as salary.
Read more: How to Succeed in Consulting?
If you passed all of the aforementioned steps, congratulations, the hardship has only begun!
Consulting work is extremely hard, and most beginners find the learning curve way too high; but here's the catch – you have the top prestige, learning opportunities, and salary in the market!
When I first joined McKinsey, no one told me how to cope with the pressure and make the best of the consulting job. But if you join McKinsey, or any of the top consulting firms today, I can offer the Rookie Consultants program, sharing my experience and tips to help you move forward and upward in this incredible career path!If you wish to learn more about management consulting and how to get into this prestigious, high-paying industry, check out other articles and subscribe to MConsultingPrep Youtube channel!
Anyone can make it consulting – that's my personal belief!