An early route to get your foot at the door of McKinsey – one of the three most prestigious consulting firms, is to successfully land an internship and compete for a full-time offer while at the job.

With a 1% acceptance rate and uncompromising recruitment criteria, how do you stand out as the cream of the crop? In this article, I will explain two types of internships at McKinsey, and reveal the six steps that you can follow right away to break into McKinsey as an intern.
McKinsey Internships are divided into two main tracks, undergraduate internships and MBA internships. This internship typically lasts 10 weeks, sometimes one week more or less. Salaries are as high as that of major tech companies like Google or Amazon (at nearly $7,000 per month). The work of consulting interns is very similar or identical to first-year full-time consultants.
There are six steps to land an internship at McKinsey:
Take a look at the snapshot below where I've summarised salaries, duration, application deadlines, and eligibility criteria for the two routes of McKinsey internships – Undergraduates and MBA:
Salary
Duration
Application
Deadline
Eligibility Criteria
Undergrad Route
$17k
10 weeks
Mid October

Undergrad junior or a second-year of a non-business masters program
< 2 years of work experience
Outstanding academic performance

MBA Route
$32k
10 weeks
Early
December

Currently enrolled in an advanced graduate degree like an MBA or PhD
Excellent Academic Records
The particular features of an internship are reliant upon many factors. For instance, compensation or consulting work may depend on the office you applied to, the business function you are assigned, and your work experiences.
Regardless, these differences normally spread along a discernable line. To summarize, there are three essential facts about McKinsey internships that you should know in advance.
McKinsey internships are divided into two main tracks
McKinsey internships typically fall under two tracks: undergraduate internships and MBA internships.
Undergraduates are recruited into Business Analyst Intern positions, whereas MBAs are recruited into Associate positions. If you're unfamiliar with these titles, check out this article I've written on the career path in consulting for a visual overview.
For now, keep in mind that Associate positions are one level above Business Analyst positions at McKinsey, although this might not be the case at other consulting firms because of different namings.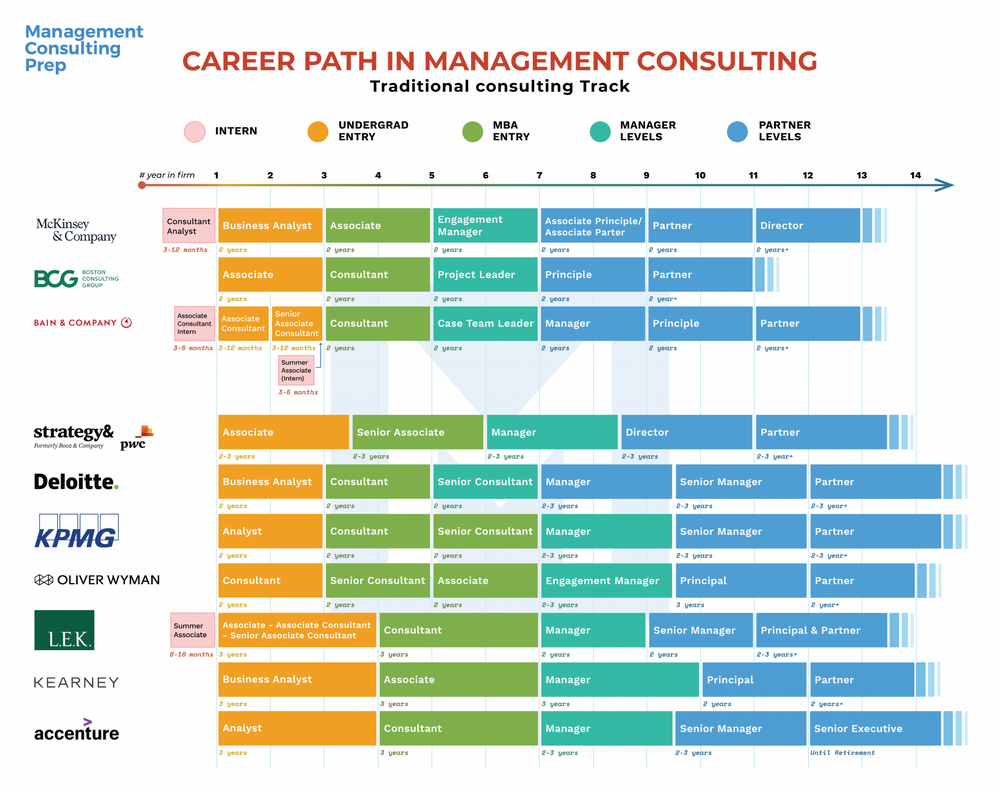 McKinsey internships typically last 10 weeks in the summer
For both Undergraduate and MBA routes, an internship at McKinsey lasts about 10 weeks, not always but usually in the summer. This is why deadlines for McKinsey summer internship positions are very early (typically 7 months prior to the internship).
At the undergrad level, you need to submit applications around mid-October. At the MBA level, your applications should be submitted in the first couple days of December, if you enrolled in an MBA program in the US.
McKinsey intern salaries are extremely competitive
For the Undergraduate Internship, McKinsey pays its interns around $6,700/month, adding up to nearly $17,000 in total for the 10-week period. This rate is extremely competitive, being just slightly under rates at famously well-paid tech companies, such as Facebook, Amazon, or Google.
8 highest-paying internships
| Rank | Employer | Median Monthly Pay | Median 10-Week Pay |
| --- | --- | --- | --- |
| 1 | Facebook | $8,000 | $20,000 |
| 2 | Amazon | $7,725 | $19,313 |
| 3 | Salesforce | $7,667 | $19,168 |
| 4 | Google | $7,500 | $18,750 |
| 5 | Microsoft | $7,250 | $18,125 |
| 6 | Uber | $7,167 | $17,918 |
| 7 | Bloomberg LP | $7,000 | $17,500 |
| 8 | Capital One | $7,000 | $17,500 |
Source: Glassdoor
For the MBA Internship, McKinsey compensates its interns an impressive total of $32,000 for 10 weeks, a similar rate at Big 3 consulting firms. To put into perspective, this means that in just 10 weeks, a typical MBA intern at McKinsey makes approximately 70% of how much a typical American in any industry makes a year.
Now that you have an overview of the essential facts about McKinsey internships, the next step is to understand a typical intern's work and the skills needed to do well. Having a deep understanding of what you will actually be doing is very useful because you can tailor your application to what is expected of you.
If you make it into the case interview round, you can even leverage these insights in solving cases to show the interviewer you can get work done, excellently. This will undoubtedly give you a better chance of getting an offer.
At the undergraduate level, successful candidates are often assigned into the main track of the McKinsey Internship program – the Business Analyst intern role.
Nature of work
By nature, Business Analyst interns' work is very similar to full-time Business Analysts. In general, Business analysts oversee the "manual" work of a project, while Engagement Managers manage the big picture.
Specifically, when interns first receive a new project, they start collecting data about the client company and industry. They then meet the client, interview the client, and gather more insights using data from the client and from similar cases in the past. Data collected is typically used as input for excel models to analyse the problem and find root causes.
If this all sounds generic, check out this video where I broke down detailed work processes of my first project as a McKinsey Business Analyst intern.
Responsibility & report line
In a project, Business Analyst interns are usually assigned to support a senior Business Analyst or Associate with a big workstream. In some rare cases, interns can lead a small workstream. If you, as an intern, are assigned to support a Business Analyst or an Associate, you will report directly to that person. If you lead a small workstream, you will report directly to the Engagement Manager (EM).
At the MBA level, successful candidates are often assigned into the Associate Intern role. Again, your work structure is very similar to that of full-time Associates.
Nature of work
Just like Business Analyst interns, the work of Associate interns and full-time Associates are similar. Interns do what real consultants do, typically the "manual" work of a project, whereas Engagement Managers oversees the big picture. For more in-depth insights, check out this video.
Responsibility & report line
The Associate intern position is an interesting position. Upon their entry, Associate interns are already much more senior than other interns. Hence, even though Associate interns are technically newbies in the McKinsey world, the company will make sure they enter senior positions very shortly.
Specifically, McKinsey does this by assigning more responsibilities to Associate interns: they typically get to lead or semi-lead a workstream. One common practice is that the Engagement Manager will assign another lower-ranked yet senior employee, e.g. a Business Analyst, to help show the McKinsey way around. Throughout the project, Associate interns report directly to Engagement Managers.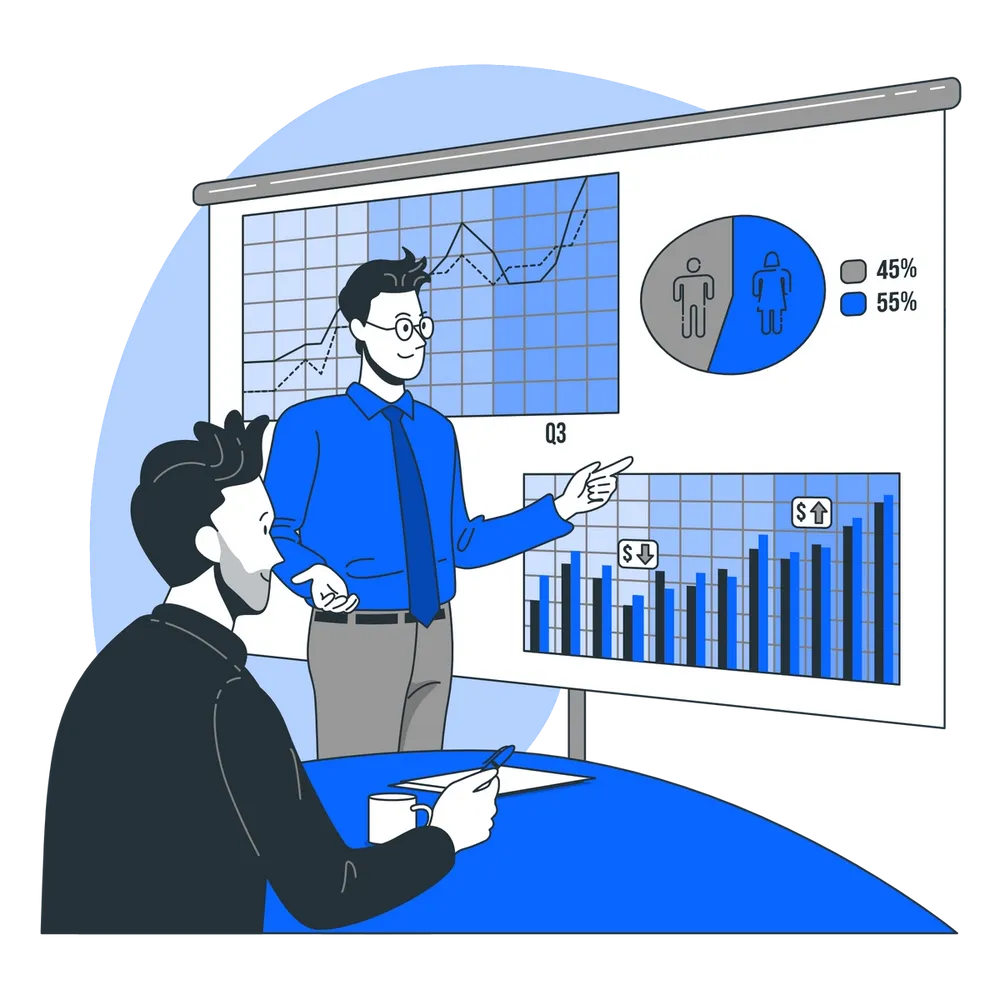 Now that you have grasped the key information about McKinsey Internships, let's dive straight into the 6 steps you can take to land one of these lucrative offers.
Step 1: Build up skills, experiences, and qualifications
Here's the cold hard truth – you need to be the "creme-de-la-creme" to even have the slightest chance at the top consulting firms. This is ESPECIALLY true at McKinsey, a firm often considered a league of its own even among the Big Three consulting firms (MBB).
Apply only when you're ready! McKinsey, like many other consulting firms, has a 2-year ban on failing candidates. That's why it's important to start early and devise a strategy to maximize your chances beforehand.
Prepare as early as possible
Consulting prep is ideally a long process. You may spend a year or even more learning the fundamental skills and embracing the mindset, and at least 2-3 months preparing for the resume screening, the tests and case interviews.
I've had customers who passed the recruitment process with very little preparation, but that's more the exception than the norm. So if you are running out of time, you might still have a chance – by quickly learning the "killer tips" offered in the Case Interview End-to-End Program. But in general, it's always good to start early.
To equip yourself with the most well-rounded skill set for consulting, read up and practice on the following topics:
Devise a strategy to maximize your chances
Top consulting firms often recruit from the big brand name educational institutions such as the Ivy League in the US or the equivalent in other countries, and McKinsey is not an exception.
Recruiters like big names under the assumption that only super high achievers get into the top schools. More importantly, big names impress clients.
Now what does this imply? It means if you're from one of the target schools, congrats, your chances are already much higher than the people who aren't. However, if you're from a regular school, it means you have to put extra effort into networking and practice. That said, even if you come from a target school, consulting prep is always a challenging process.
There is no official statement from any firm about their target schools, but we can make fairly good guesses. Below is a list of top schools contributing significant percentages of consultants at McKinsey – according to a 2018 analysis of Wall Street Oasis users.
Percentage of McKinsey consultants by Universities/Colleges
College/University
% of McKinsey consultants
University of Pennsylvania

Yale University

University of Michigan

Stanford University

Duke University

Princeton University

University of Cambridge

Boston College

New York University

Cornell University

University of Notre Dame

University of Texas at Austin

Harvard University

Northwestern University

Penn State University

Georgetown University

Columbia University
6%

6%

6%

4%

3%

3%

3%

3%

2%

2%

2%

1%

1%

1%

1%

1%



1%
Source: Wall Street Oasis
Step 2: Build networks early on
Why is networking early on so important?
A big part of the McKinsey internship selection process involves case interviews conducted by managers – these interviews are expensive because they take away revenue-generating hours from said managers.
To make the most out of these expensive interviews, consulting firms highly favor candidates with positive reviews from inside the firm or the alumni network – hence the importance of networking in the initial rounds. If you can find a mentor – a current/former consultant at your target firm – all the better, because besides the referral, he/she can provide you with invaluable insider advice.
Now you can find a mentor here at MConsultingPrep with our coaching service. You can have a personal meeting with veteran coaches who will tell you about their own experience at consulting firms and give you sound advice on how to get a McKinsey internship. Let's find your own coach!
When to start networking?
So when should you start networking? As early as possible – relationships take time to build.
If you're still in school, network a year before career events to be one step ahead of the competition, then try to get referrals. Referrals increase the chances of your CV being reviewed by recruiters in the first place.
Who to network with?
Anyone from any practice can refer you, so don't worry too much about applying for one practice while being referred by people from other practices.
What really matters is the seniority of your contacts. Often, one referral from a Partner is equivalent to multiple referrals from non-partners. So the bottom line is: if you can't get a referral from a Partner, be sure many non-partners in that office are willing to vouch for you.
How to network for a McKinsey internship?
Now, how do you go about networking?
Often overlooked, the most effective way to network is to build connections with alumni at your school's consulting clubs, who got into McKinsey. Connections made through this channel are easy to access and quite personal, giving you good chances of getting mentorship and referral.
Below are three common methods, but are less effective in general:
Networking through acquaintances: Start with the consultants you know, followed by anyone your colleagues, friends and family can introduce. The biggest limitation is accessibility – you might not find any potential lead.
Networking through events: This method is most convenient for applicants from target schools. Consultants here are complete strangers, but they do expect applicants to approach them after the events, so you do have a higher chance than the next method.
Cold-emailing/Cold-calling: The least effective, but the most scalable method. You find them through LinkedIn or similar means, send emails to establish contact and request for a meeting. Most of the time, you will be rejected, but if you play the cards right, you will get someone on your side.
Whatever you choose, once you set up an appointment, you need to be concrete about when and where to meet, what you want out of a meeting, and how you will get it (i.e.: what you will ask). Being explicit with your contact will increase the chance of them saying yes to you, and make a good first impression (consulting culture values being explicit).
After networking (or you might bypass this step and apply through online portals – which is more convenient, but much more competitive), the next step is to prepare for all the parts of the consulting recruitment process.

Step 3: Pass resume and cover letter screening
Read the full guides here: Consulting Resume / Consulting Cover Letter
The first step in the McKinsey internship recruitment process is resume screening, and even this early, your resume and cover letter must be written in the consulting style. In both of these papers, explicitly but objectively show off your consulting attributes: leadership, achieving and problem-solving.
The content
Whatever stories you tell in your resume and cover letter, they must emphasize the three attributes – they must either be about leading and influencing people, doing analytical work, achieving the extraordinary, or any combination. More importantly, you must be highly specific and result-oriented. Instead of rambling on with your list of experiences, show the screener quantifiable results of your work, which shows you are the best.
For example, even if you flipped burgers, say something like "Set the new speed record for flipping burgers, surpassing the previous record by 50%". Specific statements are thoroughly more impressive and more trustworthy – even outside the consulting industry.
The presentation
Format-wise, there is no other option but black-and-white. Keep it absolutely formal and professional. Fancy-looking resumes might get you creative jobs, but will get you cold rejections in the conservative consulting industry. Same goes for the cover letters.
Structure-wise, every bullet point in your resume must contain similar parts. The language of these bullets must be totally formal as well. Communication must be top-down, both in resumes and cover letters.
Step 4: Pass the McKinsey PST Test
Read the full guide here: McKinsey PST Ultimate Guide/ McKinsey Imbellus Game Guide
What is the McKinsey PST Test?
The Problem Solving Test (or PST) is a paper-based test used at McKinsey & Company to select candidates for the case interviews. The PST is conducted after resume screening and assesses candidates on data interpretation, mental calculations as well as verbal, numerical and logical reasoning.
How to prepare for the McKinsey PST Test?
The key to preparing for the McKinsey PST Test is to break down the question types and learn how to answer each type individually. Do this while reinforcing your verbal, numerical and logical reasoning skills.

Breaking down the question types helps you learn quickly and efficiently, while skill training ensures long-term flexibility should the test format be changed (which is unlikely in management consulting – a highly conservative industry).
After you have practiced thoroughly with each question type, the next step is to do mock tests to self-assess and develop a test strategy. I would advise you to select mock tests harder than the actual tests – if you can do them well, the real ones will be a breeze.
These are the same approaches taught in all of my test-related products – McKinsey PST Comprehensive and BCG Potential Test Comprehensive.
How to prepare for the McKinsey Problem-Solving Game?
McKinsey rolled out the new Imbellus Problem-Solving Game in 2020.
This test works as follows. First, it collects data about a candidate's skills and behaviors throughout the testing process to build a profile. Second, it compares the profile to that of employees in the firm – the more similar a candidate is to the best employees, the more likely he/she is selected.
This is a game-changing move because the emphasis is no longer on getting the right answers, but to look like a consultant in the process. However, the basic approach remains the same – decipher the mechanisms and identify efficient strategies, while also working on improving your consulting skill set.
Step 5: Pass the McKinsey PEI Interview/ Fit Interview
Read the full guide here: McKinsey Case Interview
McKinsey interviews usually consist of two parts:
The PEI or Personal Experience Interview (10 minutes)
The PEI or Personal Experience Interview (10 minutes)
Back when I first joined McKinsey, fit interviews were not that important. Now the game has changed – even though case interviews are still the key to an offer, you must also excel in PEIs, to show that you're a good fit.
What do they ask in the McKinsey PEI?
As suggested by its name, the Personal Experience Interview is about "that one time in your life" when you did something extraordinary.
In the 10-minute PEI, the interviewer will ask you to tell one story, then drill down to extract insights about your soft skills and personal traits.
Tell me about a time when you overcame a significant challenge
Tell me about a time when you convinced people to change their viewpoints
Tell me about a time when you resolved an important disagreement with your teammates
Tell me about a time when you lead your team through extraordinary hardship
Tell me about a time when you successfully handled conflict within your team
Variants of the question "Why consulting/Why McKinsey?" might also come up. You don't need a story for these, just give them a valid and authentic reason. Do research, understand the industry, the company, and how they fit with your own values and capabilities – that's how you get the best answers for these questions.
How to prepare for the McKinsey PEI?
Sometimes, each question type above will be used for the same kind of story. This means that, even if you draft 10-12 stories, 2-3 for each question type, you may only use only one story for every question.
Instead of preparing on a question-answer basis, a more efficient approach would be to focus on the stories. My take on the PEIs is to prepare three to five stories and make them as detailed, all-rounded, well-presented as possible. View them from every possible angle, each corresponding to a trait required by McKinsey, or to one of your personal values.
With such an approach, you also gain flexibility – with well-developed stories, you can respond to ANY kinds of questions, even the unexpected ones, and you'll have more stories per question type (3-5).
How can you prepare such stories? Spend your efforts on three layers of a story – the content base, the plot, and the style
For best practice, let's do fit questions with consulting experts. At MConsultingPrep, you can choose from a selection of former consultants. These coaches will reveal must-know answers to fit questions that help you overcome McKinsey PEI. Get yourself personal coaching today!
Step 6: Pass the McKinsey case interview
Read the full guide here: McKinsey Case Interview
What are case interviews?
Case interviews are job interviews where the candidate is asked to solve a business case or problem. At McKinsey, case interviews often last 30-45 minutes each, and candidates often go through 2 to 4 case interviews.
What are McKinsey case interviews like?
McKinsey case interviews are often interviewer-led. At the most extreme of this format, the interviewer "leads" the problem-solving process by asking separate questions related to the case context. The candidate cannot decide how to approach the problem. In actual cases, however, the candidate may be given some autonomy depending on the interviewer.
McKinsey case interview questions
Case interviews in McKinsey internship recruitment can be methodically prepared for by arranging the possible questions into the following 8 predictable categories.
Chart insight questions
Value proposition questions
Information questions
Solution-finding questions
I have written a detailed guide on these question types – you may want to check out that article for more insights. For each type of question, there is one example – suggestions and answers are at the end of this section, but try to answer them on your own first!
How to prepare for McKinsey case interviews?
To prepare for McKinsey Case Interviews, I recommend following this track:
#1: Familiarize with interviewer-led case examples
To grasp how McKinsey cases "flow", I encourage you to go out there and find as many examples of interviewer-led cases as possible. There are four such examples on the McKinsey website with suggested answers.
Here at MConsultingPrep, we also have a few interviewer-led case examples in our Case Interview E2E Secret Program, complete with detailed feedback on every aspect from content to presentation, all in video format.
#2: Practice consulting math
Consultants work with quantitative data dozens of times a day. It simply takes too long to pull out a calculator every time they need to calculate something, and doing so in negotiations looks really bad. This is why interviewers place such high emphasis on the mental math skills of prospective consultants.
In the beginning, consulting math can be difficult for some; nonetheless, I have a few tips for you to ease the process and still practice effectively:
Use Your Head: Do all your daily calculations mentally unless an EXACT answer is required.
Flatten the Learning Curve: At the start, a piece of scratch paper and a 5% margin of error really help; once you are confident, discard the paper and narrow down the margin.
Establish a Routine: Allocate some time for daily practice this may seem hard at first, but once you've overcome the inertia, you can literally feel the improvement.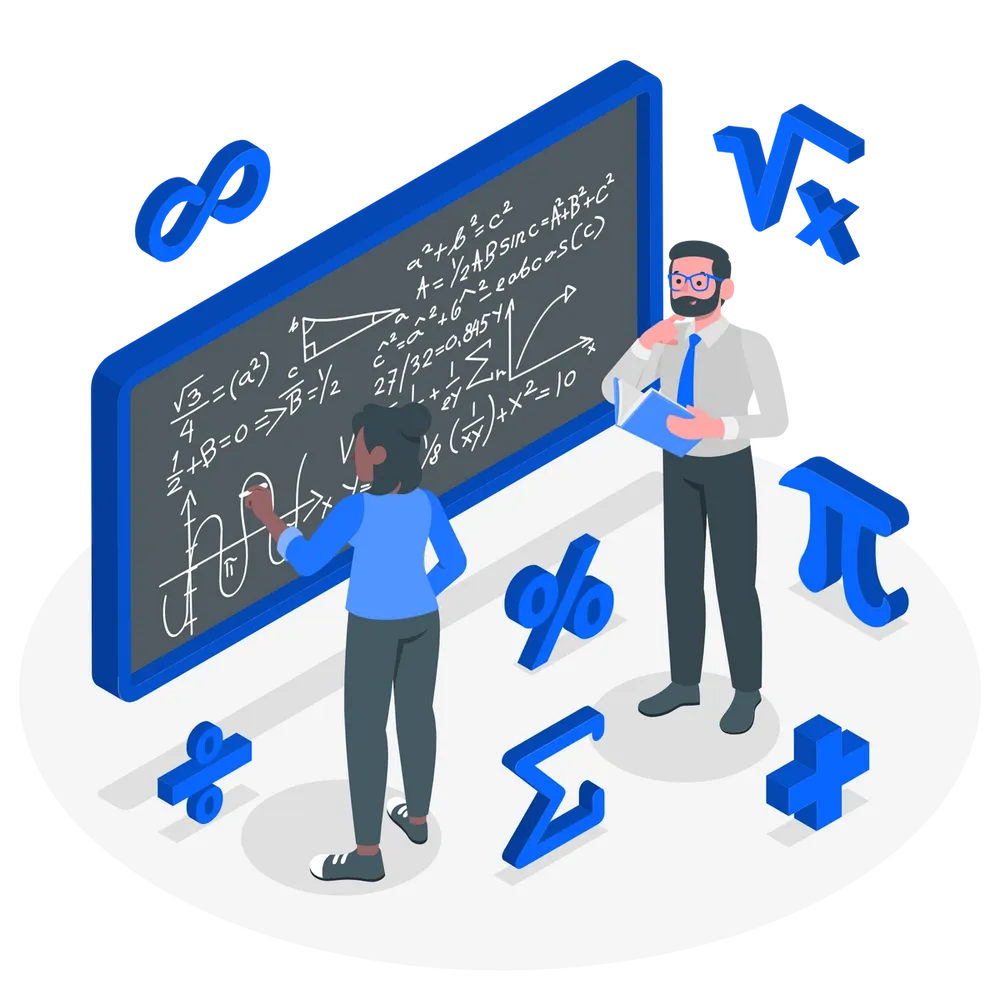 #3: Develop business intuition
Having business intuition significantly sharpens your performance in case interviews.
Working on any kind of intuition is a gradual process that takes practice every day. You can improve your business intuition in two ways:
Written Sources: I suggest reading business papers daily; you can also visit McKinsey, Bain, and BCG websites for their excellent articles. Beware though – it's not the pages you read that count, but the insights you draw from them.
First-hand Experience and Observations: Don't just come to your workplace to work; try to examine what senior managers are doing – what's the rationale for their decision, and how has it impacted the organization?
#4: Learn the case interview question types
The key to conquering interviewer-led cases is in methodically mastering each and every basic question type; then you will be ready to tackle the more complex and less predictable ones.
For each type, there are always tips and techniques to deliver an ideal answer; you can refer to the previous section, or check out an even more comprehensive guide in our Case Interview Questions.
The key takeaway is to treat interviewer-led questions like mini-cases, and take a structured, MECE approach to each.
#5: Perform mock interviews
The best way to train on something is to do it.
Well, you CAN'T simply come to McKinsey and ask them for a case interview, but you CAN find a partner to conduct mock interviews for you. It's better if you can find a former consultant to do it – they've been through countless case interviews, both mock and real.
Make the best of every mock interview you do by recording them, then replay again, and again, and again. You'll realize a lot of mistakes you made, and how you can fix them.
Just a few years at McKinsey completely changed who I am, both personally and professionally. In a positive way, that is. I also see it changing the lives of almost all the colleagues I ever know. I sincerely believe you can and you should do it. Nobody said you have to stay there forever. But the lessons, the toughness, the desire, the structured mindset, etc. will remain.
It's ridiculously difficult to even get your foot in the doors of the top management consulting firms. Most applicants don't even get to see the interviewers, and the few that do must undergo the most strenuous, high-stake job interviews existing on this planet.
However, with systematic and careful preparation – in the same manner that consultants approach their projects – I believe anyone can make it to consulting.
Are you a believer?