McKinsey internship

How to land an internship at McKinsey?

McKinsey internship overview

McKinsey Internships are divided into two main tracks, undergraduate internships and MBA internships. This internship typically lasts 10 weeks, sometimes one week more or less. Salaries are as high as that of major tech companies like Google or Amazon (at nearly $7,000 per month). The work of consulting interns is very similar or identical to first-year full-time consultants.

There are six steps to land an internship at McKinsey:
McKinsey internship – Recruitment & salary

Take a look at the snapshot below where I've summarised salaries, duration, application deadlines, and eligibility criteria for the two routes of McKinsey internships – Undergraduates and MBA:

McKinsey internships are divided into two main tracks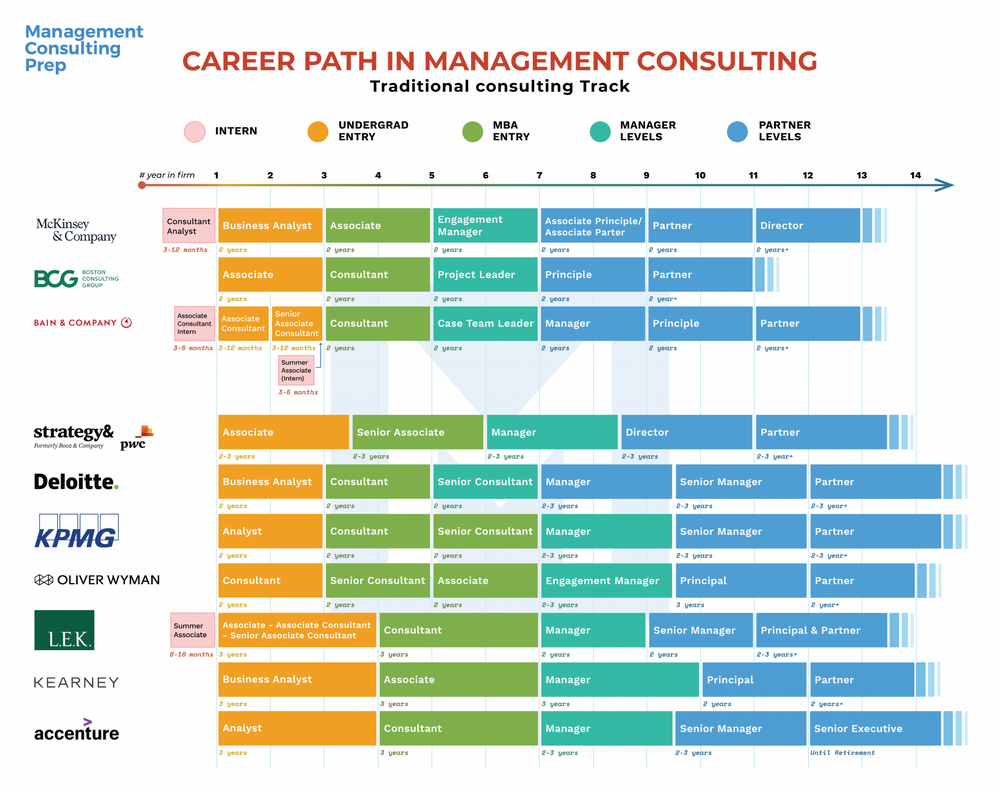 McKinsey internships typically last 10 weeks in the summer

McKinsey intern salaries are extremely competitive

McKinsey Business Analyst Internship (Undergrad)

At the undergraduate level, successful candidates are often assigned into the main track of the McKinsey Internship program – the Business Analyst intern role.

Nature of work:

By nature, Business Analyst interns' work is very similar to full-time Business Analysts. In general, Business analysts oversee the "manual" work of a project, while Engagement Managers manage the big picture.

Specifically, when interns first receive a new project, they start collecting data about the client company and industry. They then meet the client, interview the client, and gather more insights using data from the client and from similar cases in the past. Data collected is typically used as input for excel models to analyse the problem and find root causes.

If this all sounds generic, check out this video where I broke down detailed work processes of my first project as a McKinsey Business Analyst intern.

Responsibility & report line:

In a project, Business Analyst interns are usually assigned to support a senior Business Analyst or Associate with a big workstream. In some rare cases, interns can lead a small workstream. If you, as an intern, are assigned to support a Business Analyst or an Associate, you will report directly to that person. If you lead a small workstream, you will report directly to the Engagement Manager (EM).

McKinsey Business Analyst Internship (MBA)

At
the MBA level
, successful candidates are often assigned into the Associate Intern role. Again, your work structure is very similar to that of full-time Associates.
Nature of work:

Just like Business Analyst interns, the work of Associate interns and full-time Associates are similar. Interns do what real consultants do, typically the "manual" work of a project, whereas Engagement Managers oversees the big picture. For more in-depth insights, check out
this video
.
Responsibility & report line:

The Associate intern position is an interesting position. Upon their entry, Associate interns are already much more senior than other interns. Hence, even though Associate interns are technically newbies in the McKinsey world, the company will
make sure they enter senior positions very shortly
.
Specifically, McKinsey does this by assigning more responsibilities to Associate interns: they typically get to
lead or semi-lead a workstream
. One common practice is that the Engagement Manager will assign another
lower-ranked yet senior employee, e.g. a Business Analyst
, to help show the McKinsey way around. Throughout the project, Associate interns report directly to Engagement Managers.
Six steps to land a McKinsey internship

Now that you have grasped the key information about McKinsey Internships, let's dive straight into the 6 steps you can take to land one of these lucrative offers.

Step 1: Build up skills, experiences, and qualifications

Step 2: Build networks early on


Step 3: Pass resume and cover letter screening

Step 4: Pass the McKinsey PST Test


Step 5: Pass the McKinsey PEI Interview/ Fit Interview

Step 6: Pass the McKinsey case interview

Read next
What is Management Consulting?
Management consulting is an industry providing expensive and professional advice to organizations to improve their overall performance, through better "management", which includes strategy, governance, operation, organization, finance, and marketing. The three most prestigious management consulting firms are McKinsey, BCG, and Bain (the Big Three).