Why McKinsey? And why consulting in the first place? Answers to these questions are deeply important, not just on a personal level but also during interviews. Everyone needs good reasons for big career decisions, and every employer expects to hear good reasons for their next expensive hires.
In this article, I've compiled the seven most common reasons why people choose consulting, three reasons why people choose McKinsey over other MBB (Big 3) firms, and how to answer the likes of "Why do you want to join us" interview questions.
I've heard thousands of answers, the majority of which contains at least one of the seven insights below. These insights were consolidated from my experience as an ex-McKinsey, and from hundreds of colleagues – former consultants, that I've talked to.
No.1: Any background can get you into McKinsey and management consulting
Want to get into Engineering? Better get an Engineering degree first. Want to get into Investment Banking? Better get a Finance degree first. Want to get into management consulting? It's your lucky day! There is absolutely no background requirement to become a management consultant, not even a degree!
McKinsey or any management consulting firms will hire candidates from every academic discipline and background – so long as they meet three key criteria – leadership, achieving, and analytical problem-solving. Successful wannabe-consultants will receive all the training they need to do the job.
Although numerate degrees like Maths, Statistics, and Finance do give you an advantage as they sharpen analytical problem-solving skills, you don't need a degree to master this skill. With enough practice, using great materials – such as my Ultimate Management Consulting Program, anyone can make it to top consulting firms!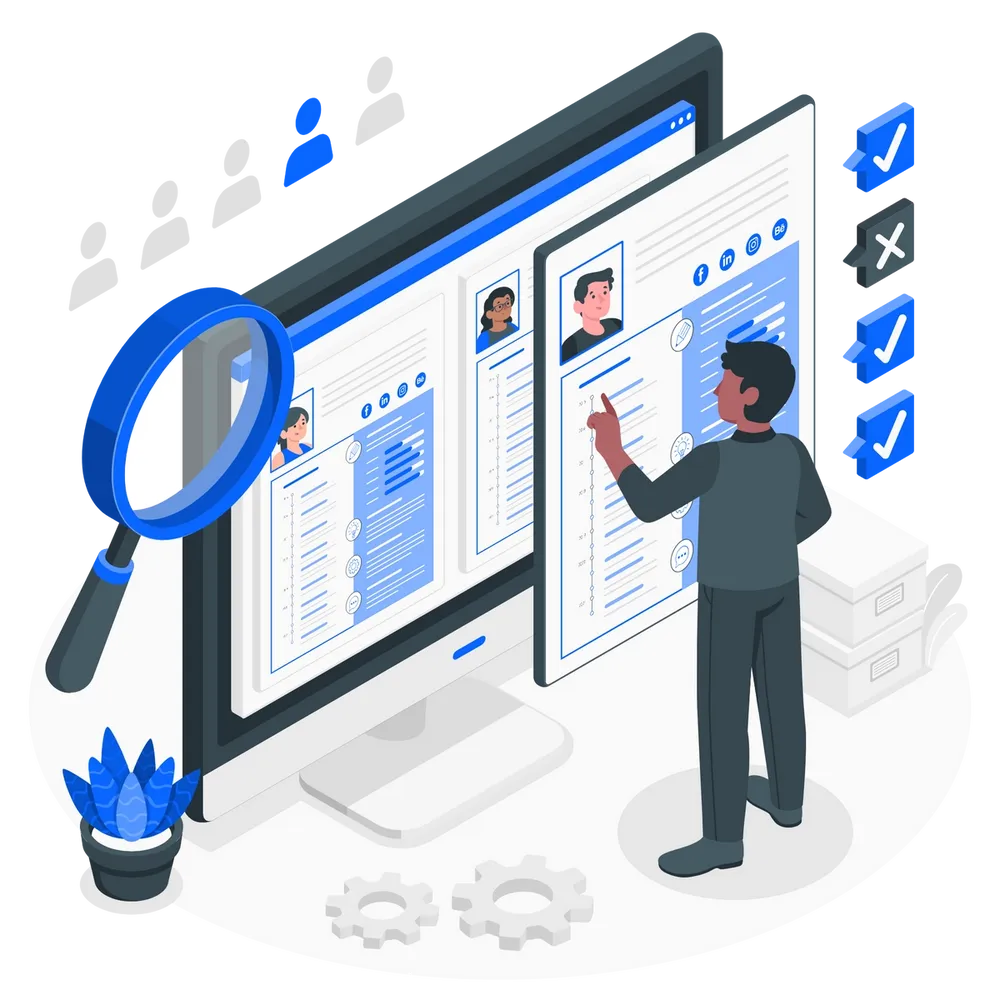 No.2: Glamorous lifestyle, high income
Two of the most attractive features of consulting jobs are the outrageously good pay and the glamorous lifestyle. A typical senior consultant at McKinsey earns over $160,000 a year, and the highest positions pay up to $1,3m a year.
Life-style wise, while travel schedules and destinations vary depending on client industry, work scope, job titles etc, the company will ensure the highest-standard travel experiences possible for its human assets. Consultants will always stay in the nicest five-star hotels, own the most elite membership cards, access to premium gyms and pools, you name it.
No.3: A mountain of support of all kinds to take advantage of
Few companies will let new hires manage other, more senior employees. Consulting firms flipped this – even as an intern, you can get other people to do your work right away. Why? Because you get access to a mountain of support in all kinds to capitalize on.
Here's a few examples from my McKinsey experience. No time to finalize PowerPoint designs? There's an entire function of specialized designers to call on. Cannot afford an hour to figure out complex Excel models? Outsource it to the company's pool of Excel experts. Need industry experts' advice on your client's case? Look up McKinsey's network and help will come in two minutes.
Bottom line is, consulting firms want consultants to focus on the big content, and utilize all time-saving support they can get to take care of the rest. This is because profit-generating time outweighs all extra costs.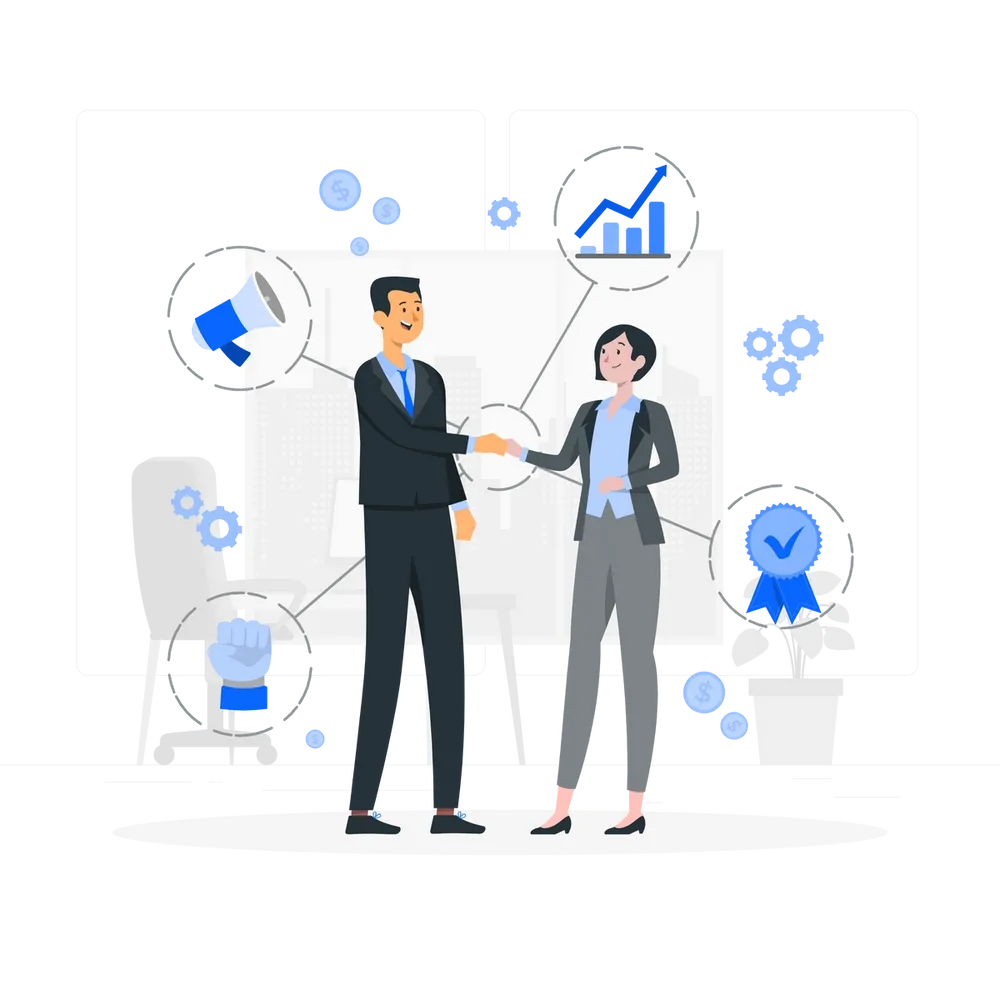 No.4: Reasonable work/life balance
Compared to other high-income career paths, management consulting offers a more reasonable work-life balance. A consultant typically works 60-70 hours a week. Of course, this number varies depending on job titles, office geography, and how well each consultant can utilize given resources. The lowest range is around 45 hours a week and the highest range up to 80 hours a week.
Compare that with investment banking (known for its 100hrs/week), or the "crunch culture" of video gaming industries (average at 120hrs/week), consulting work/life balance is much more reasonable.
No.5: Fast, high-level, and well-rounded personal development
Aside from the great pay and the great reputation, management consulting is especially attractive because of the fast, high-level, and well-rounded personal development that lasts a life-time. Unlike investment bankers, who are often trained to become experts in specialized, functional skills, consultants are trained to excel in a diverse range of skills and to be comfortable with steep learning curves.
When I first got into McKinsey, I was constantly pushed to learn bunches of new things and develop new skills in a short amount of time.
For example, in my first consulting project, I immediately had to learn how to be strategic in finding the right documents, the right experts to talk to, and how to ask good questions, which made me comfortable working with the unknown.
I also interviewed a Vice President, trained dozens of people much older than I am, and presented to CEOs, which trained me to become a charismatic, attractive, and accountable professional.
Well-rounded skills make top CEOs. It is no coincidence that McKinsey produces the most S&P 500 CEOs of any company in the world.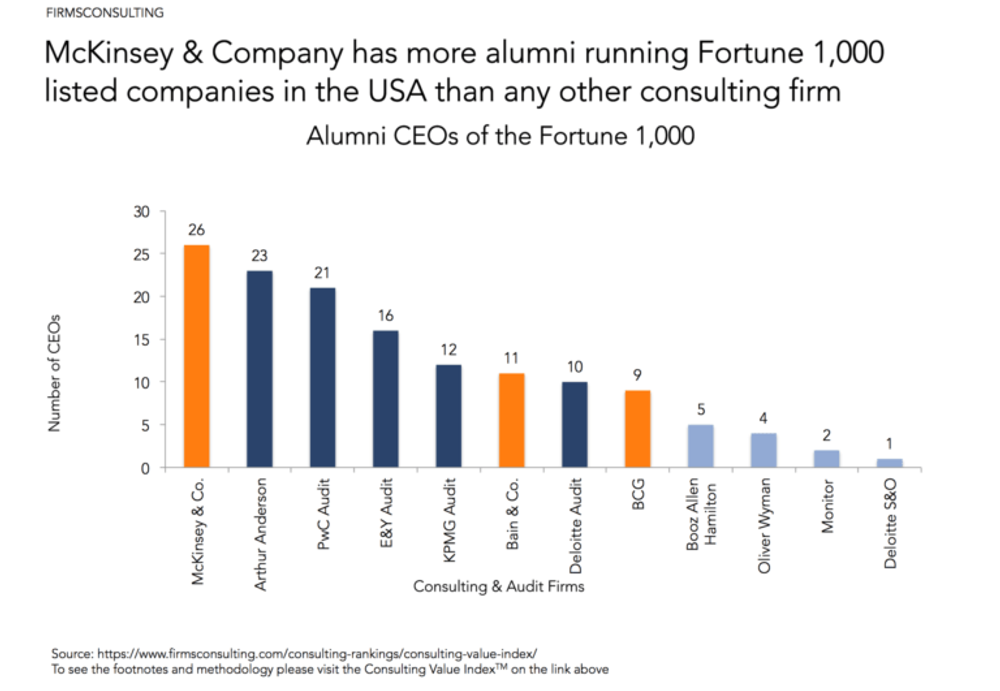 No.6: Flexible exit options
Many people choose consulting as a springboard to a wide range of careers. This is because consultants often enjoy impressive exit opportunities thanks to industry prestige, diverse experiences, and high-quality alumni networks.
Consultants work on projects spanning all kinds of functions and industries, giving them the transferable skills suitable for many industries and roles, and most importantly, the network that help them get into those roles later on. Industry pmckrestige also means that it's easier for consultants to directly enter many C-level roles. This is especially true for McKinsey alumni, who went on to run the biggest companies in the world. That said, the most common consulting exit routes are:
Corporate Management
Finance and Banking
Nonprofits and NGOs
Start-ups
Public sector
According to a survey of working consultants in the US by Vault, McKinsey leads the pack when it comes to exit opportunities.
Best Consulting Firms by Exit Opportunities (US 2020)*

| Rank | Score | Name |
| --- | --- | --- |
| 1 | 9.921 | McKinsey & Company |
| 2 | 9.881 | Boston Consulting Group |
| 3 | 9.804 | ClearView Healthcare Partners |
| 4 | 9.730 | Bain & Company |
| 5 | 9.562 | Putnam Associates |
| 6 | 9.366 | ghSMART |
| 7 | 9.028 | The Bridgespan Group |
| 8 | 8.968 | EY-Parthenon |
| 9 | 8.800 | Oliver Wyman |
| 10 | 8.786 | Deloitte Consulting LLP |
| 11 | 8.759 | The Chartis Group |
| 12 | 8.740 | Clarkston Consulting |
| 13 | 8.667 | Insight Sourcing Group |
| 14 | 8.654 | Applied Value |
| 15 | 8.653 | L.E.K. Consulting |
| 16 | 8.633 | GE Healthcare Partners |
| 17 | 8.629 | TRINITY |
| 18 | 8.553 | Simon-Kucher & Partners |
| 19 | 8.550 | Kaiser Associates |
| 20 | 8.543 | Pace Harmon |
| 21 | 8.540 | Innosight |
| 22 | 8.531 | The Keystone Group |
| 23 | 8.513 | Ignyte Group |
| 24 | 8.487 | Health Advances |
| 25 | 8.471 | Analysis Group, Inc. |
*The above lists consist of the best consulting firms in the US on exit opportunities. The firms are scored and ranked by Vault, using surveys of working consultants, who are allowed to rate only their firm.
No.7: A relatively short preparation period needed
Another perk of getting into management consulting is that it takes a relatively short preparation period (usually two months to one year) compared to other relevant industries/jobs.
For example, to work in entry level roles in Investment Banking or Hedge funds, most people I knew typically started preparing from their first year of a Finance bachelor's degree from top schools. That means it'll take them 4 years to start working. Without a degree, you'll need inside connections for a chance to prove you can do the job – which is much easier for those in schools.
By contrast, consulting average prep time is much shorter – two months to one year – that includes building connections, preparing consulting resumes, study for consulting tests, and practicing consulting case interviews. In general, consulting is much more open-armed (easy in, easy out) and less selective.
If you're convinced management consulting is for you, the next step is to aim for a consulting company. Consulting world is most famous for "the Big 3", or MBB firms (McKinsey, BCG, Bain). Among MBB firms, McKinsey is slightly better than the other two, in terms of prestige, people, practices and offices.
No.8: Slightly more prestigious
Among MBB firms, McKinsey is generally perceived to be slightly more "high-end" and prestigious – for its projects, McKinsey often charges 30% more than Bain and BCG.
Why is McKinsey so prestigious, then? Short answer- they have the best people, do highest-quality work, tackle the most impactful projects, and maintain strong relationships with the C-Suite of major corporations (which gives them high influence over project decision-making).
No.9: Slightly brighter people
McKinsey does "leverage" its prestige to hire the "cream of the crop" people from all backgrounds. Every McKinsey alumni and colleagues I talked to, who got all three offers from MBB firms, chose McKinsey without a second thought.
If you're still in doubt, Victor Cheng also got three offers from the Big 3, and look where he opted for.
No.10: Has more offices and practices
Two other benchmarks where McKinsey surpasses its MBB rivals is the number of offices and practices. McKinsey has offices in over 120 cities spanning over 60 countries, BCG has offices in more than 90 cities in 50 countries, while Bain has only 59 offices in 37 countries.
Compared to MBB firms, McKinsey also leads the pack when it comes to the number of practices (the total number of industries plus functions).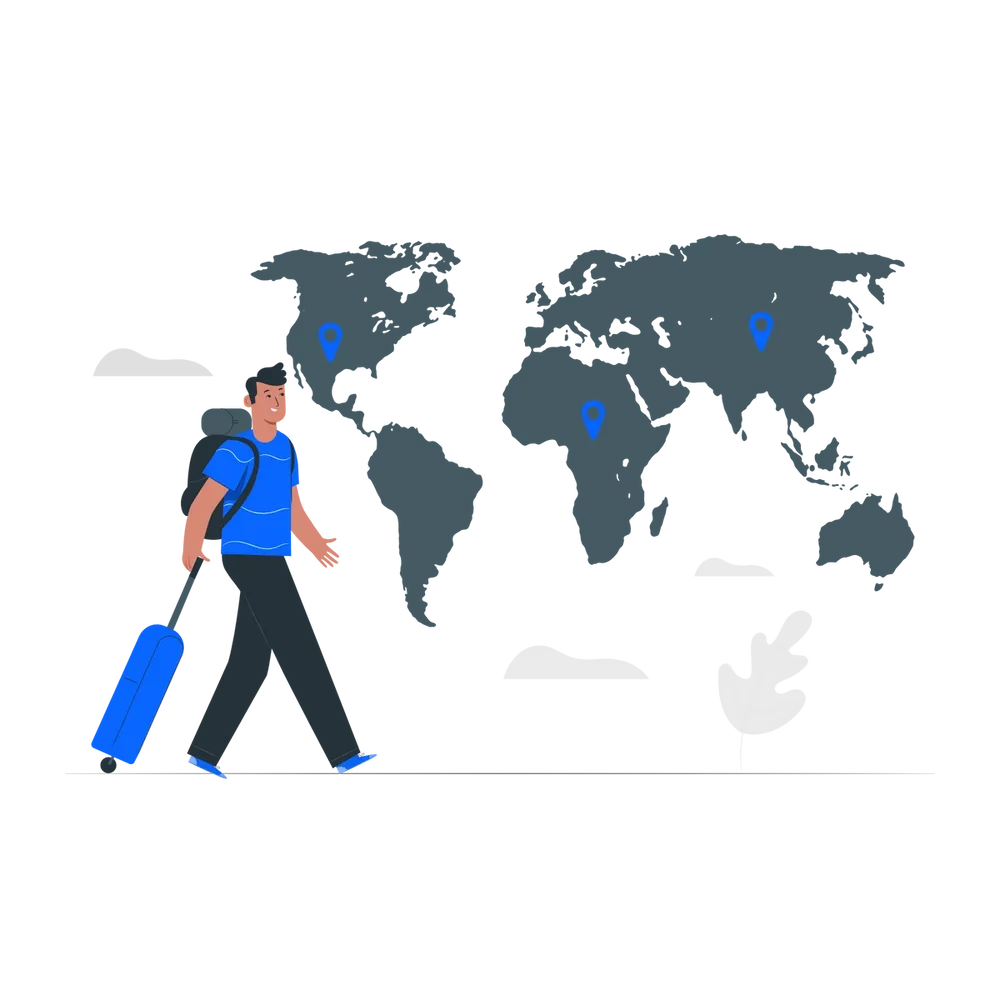 Now that you know your personal answers to the question "Why McKinsey" and "Why Management Consulting", let's look at how you can answer them in an interview. To deliver a convincing answer, bear in mind the below strategy and checklist.
No.1: "Why McKinsey" – Interview question strategy
The truth is, nobody cares about WHAT particular reasons (or insights) you list out.
What they do care about is HOW you deliver them. Hence, the key is to implicitly show off qualifications and consulting traits, i.e: structured, fact-based, achieving (strong will to succeed).
The steps below might give you some suggestions on how to best structure your own answer version of the "Why McKinsey?" interview question.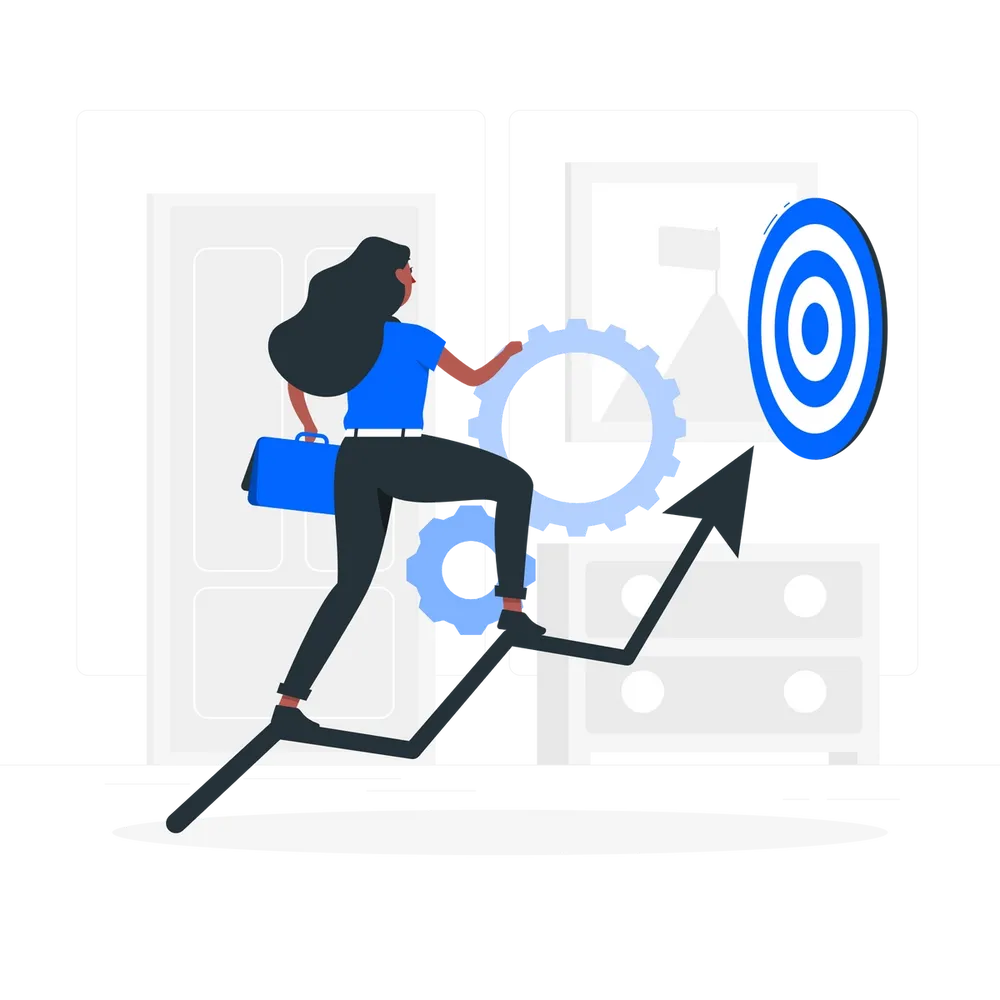 No.2: Steps to approach "Why McKinsey" interview question
Step 1: Take some of the insights from the "why management consulting" above. Strictly avoid mentioning sensitive topics such as salary, prestige, glamorous lifestyle, etc.
Step 2: Personalize them. The ideas above are my personal insights. You're welcome to use them, but do modify in such a way that they highlight your character. That said, only choose the insights that resonate the most with you. That way, your answer will also sound more sincere.
Step 3: Structure them. The most important thing is to show interviewers you're structured and MECE. If a McKinsey interviewer were to ask me a question along the lines of "Why do you want to join us?", I would answer them the order of two parts – (1)"Why Consulting" and (2)"Why McKinsey". For each part, I will give three among the insights above.

Step 4: Collect strong data to backup each argument. Every sentence of your answer must be backed by strong evidence. For example, if you were to say "I'd like to work for McKinsey because of the more diverse practices I get to explore", make sure to clarify which benchmark you're using, and list out the additional practices McKinsey has that you're interested in.
While it's important to understand why McKinsey is for you, getting into consulting requires extensive preparation on all other respects, from building resumes, sharpening math skills, to practicing tests and case interviews.