Bain Internship: Overview and Guide

Bain Internship - Overview

There are two main tracks in the Bain Internships: undergrad internships (Association Consultant Internship) and MBA internships (Summer Associate). The income for interns at Bain is comparable to McKinsey and Bain: nearly $6,900/month for undergrad, and about $7,300/month for MBA.

Normally, the program duration at Bain lasts over 10 weeks during summer or even up to 12 months. However, the precise number depends on specific location and position. Bain internship's work structure closely resembles the work of permanent consultants.

To get a Bain Internship, you need to prepare thoroughly through this six-step process:
•
Step 1: Build up skills and qualifications

Bain Internship – Recruitment & salary
Here is the summary of salary, application duration, deadline, and eligibility criteria for each Bain Internships. However, these are just the overview of application timeline/scheme at Bain like, as details will be different at different locations and positions. I highly recommend that you should check all these again on Bain website for precise information.

Salary


Duration


Application Deadline


Eligibility Criteria

Associate Consultant Interns (ACI)
(Undergrad)


$6,900/month


10-12 weeks


January
February


•

Undergrads from colleges, business schools


•

Outstanding academic achievement


Summer Associate
(SA) (MBA)


$7,300/month


10-12 weeks


December
January

•

Currently enrolled in an advanced graduate degree like an MBA or PhD


•

Excellent academic records
Internships have two main routes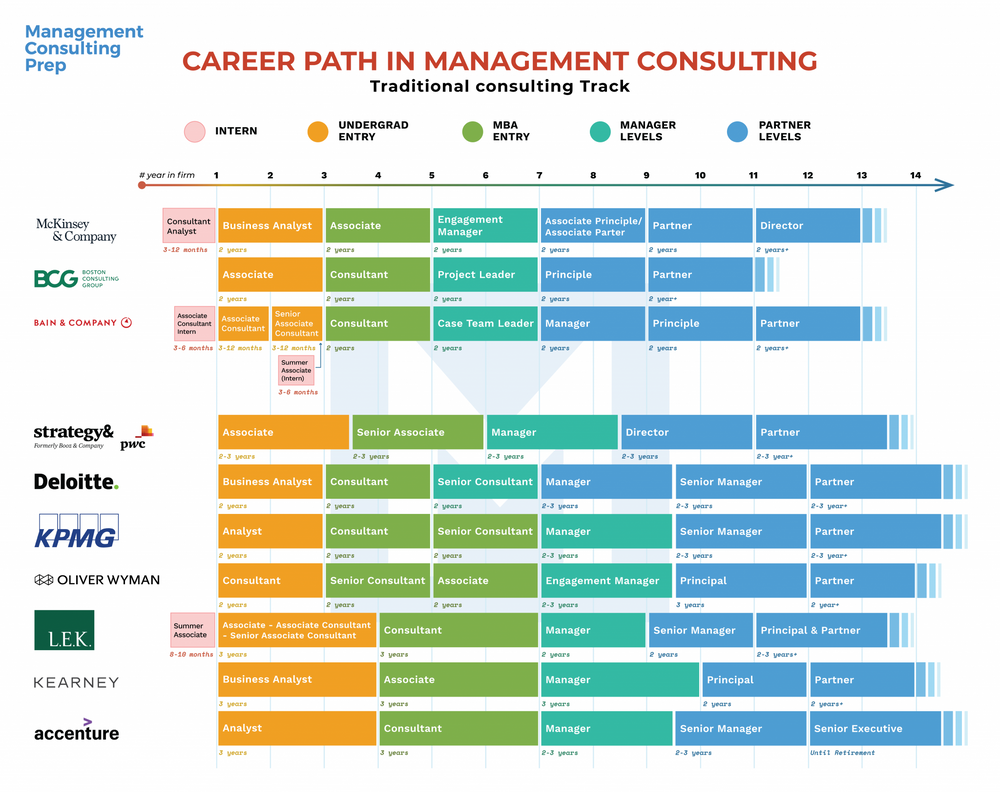 Bain Internship – Application process 

Bain Internship typically lasts over 10 weeks to 12 months

Bain Interns make $17,300 – $32,000 per internship

Bain Summer Associate Internship (Undergrad)

At the undergraduate level
, successful candidates are often assigned to the main track of the Bain Internship program – the Consultant Associate Intern role.
Nature of the work

The work for Consultant Associate interns is
very much the same as a full-time Associate Consultant
. In general, the interns get involved in the "manual" works, while the Project Leader is the one who is in charge of the whole project.
In more details, you will be assigned to an active case with a team of 3 to 5 other consultants, taking charge of a specific aspect in the project. In this job, you will interview clients' customers, competitors, suppliers and employers, building a fundamental knowledge base. Then, you will collect data, analyse them and execute the findings into meaningful insights. Finally, you present your ideas to the case team members as well as the client stakeholders.
For a more in-depth viewpoint, watch the video below, or read
this article
to understand more about what work is done by an entry-level consultant.
Responsibility & report line:
In a project, Associate interns are usually assigned to support an Associate with a big workstream. In rare circumstances, interns can lead a small workstream. For the first scenario, you will report directly to the person you are assisting. In the latter scenario, you will report directly to the Project Leader.
Bain Summer Consultant Internship (MBA)
At the MBA level, successful candidates are often assigned to the Consultant Intern role.

Nature of the work: The work structure at this position is what you will do as a full-time Bain Consultant. You will work directly with the case teams and clients to solve business problems and propose change. Technically, the Summer Associate is already considered as more experienced and senior than other interns, so they often get to lead or semi-lead a workstream.

Responsibility & report line: As a Consultant Intern, you will report directly to the Project Leader.
How to get a Bain Internship – 6-step guide

Step 1: Build up skills, qualifications and experience

Here's the cold hard truth – you need to be the "creme-de-la-creme" to even have the slightest chance at the top consulting firms, especially the MBB firms.
Apply only when you're ready! Bain has a
2-year ban on failing candidates
. That's why it's important to start learning and practicing as soon as possible and have the right prep strategy based on your background to maximize the chance to get your feet in Bain.
Start learning and practicing early

Consulting prep is ideally a long process. The basic knowledge and skills of consulting management require at least a year to master, and
at least 2-3 months
to prepare the resume screening, the tests and case interviews.
Although I've had customers who passed the recruitment process with very little preparation, that's the exceptional scenario. If you are running out of time, you might still have a chance – by quickly learning the "killer tips" offered in the
Case Interview End-to-End Program
. However, in general, it's always good to start early.
To equip yourself with the most well-rounded skill set for Bain Internships, read up and practice on the following topics:
Step 2: Build network early on

Step 3: Write resume and cover letter screening

Step 4: Pass the Bain Online Test

Step 5: Pass the Bain fit interview

Step 6: Pass the Bain case interview

Read next
What is Management Consulting?
Management consulting is an industry providing expensive and professional advice to organizations to improve their overall performance, through better "management", which includes strategy, governance, operation, organization, finance, and marketing. The three most prestigious management consulting firms are McKinsey, BCG, and Bain (the Big Three).